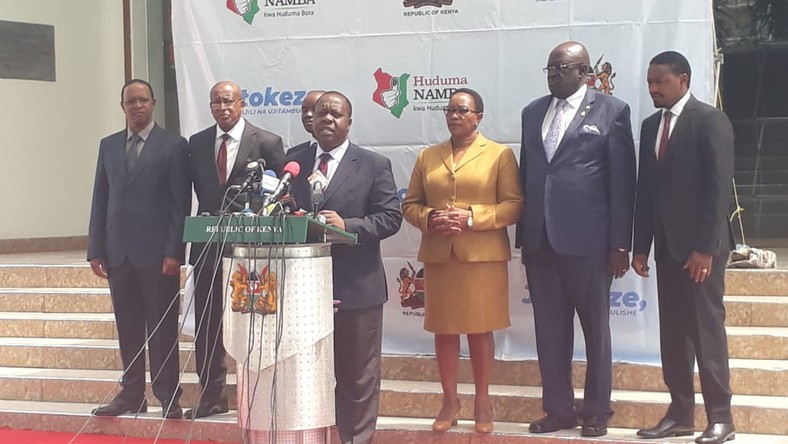 The inter-ministerial committee on Huduma Namba led by Interior CS Fred Matiang'i has issued a veiled threat to those who fail to register.
Matiang'i declined to extend the registration period argued that the government was incurring the cost of paying Ksh 1000 per clerk per day and thus extending the deadline would mean spending more money, which had not been budgeted for.
It will be messy, noisy and there will be casualties for those who doesn't have Huduma Number. The law Society should stop lying to Kenyans. Just go and register and have your #HudumaNamba
If President Daniel Moi has registered, call it #hujumanamba but you must have it. pic.twitter.com/bAlhRBFtyC

— Dr. Peter Mugo, HSC (@Dr_PeterMugo) May 17, 2019
Registration for Huduma Namba is not mandatory and the government should not set any deadlines, the Law Society of Kenya (LSK) said on Friday.
The inter-ministerial committee said the exercise is meant to ease delivery and provision of services by the government.
"Those who will not have registered might have issues with things such as tracing physical documents so that they are served," he said.
The services include registration of birth certificates, land registration, replacement of lost exam certificates, civil marriages, getting initial identification cards and issuance of single business permits.
#HudumaNamba
KENYANS can't shout #REVOLUTION with #HujumaNamba in your pocket.
It starts with a civil disobedience. We're just too tolerant with bad leadership and too soft for #Revolution

— Hu$$ler (@Am_Justus) May 16, 2019