The world has celebrated a South African who became the first black African woman to reach the top of the 8,848 meters (29,035-foot) peak of Mount Everest on Thursday.
Saray N'kusi Khumalo, a 47-year-old e-commerce executive, scaled the world's highest mountain after three failed attempts that were foiled by bad weather and a deadly earthquake in 2015.
On her fourth attempt to summit the world's tallest mountain, Saray N'kusi Khumalo successfully reached the peak in the early hours of Thursday morning.
In her previous attempts in 2017, Khumalo had to be rescued by helicopter due to poor weather conditions preventing her from summiting.
In her attempts previous to that, an earthquake in Nepal and an avalanche had also prohibited her noble course.
Khumalo has been determined to summit the highest peak of each continent in aid of children's education. According to the Facebook post, In 2012 Khumalo summited Mount Kilimanjaro (5,895 m) and raised money for the Lunchbox Fund in the process.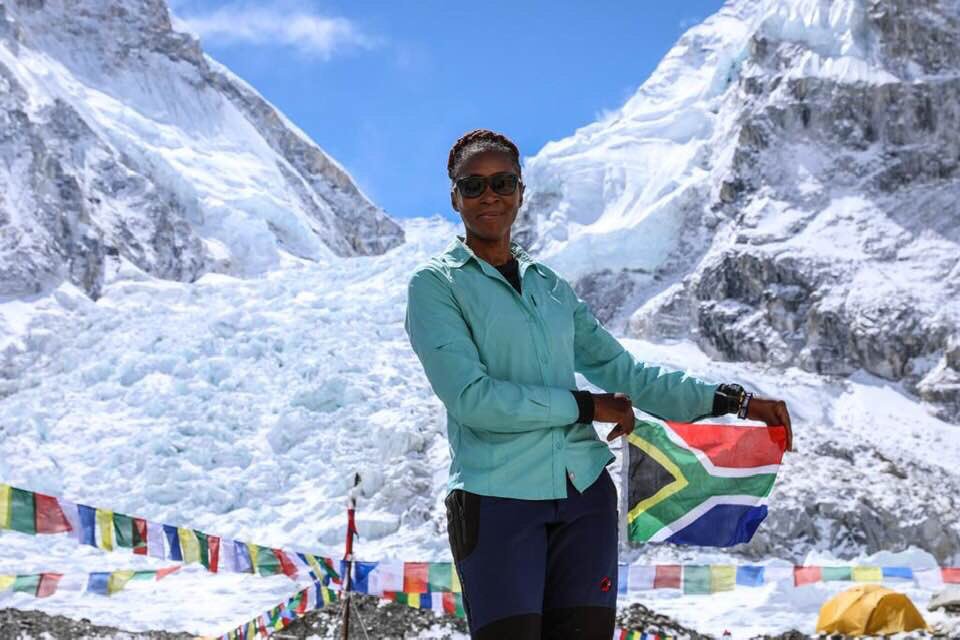 The Summits with a Purpose post continued, "She summited Mt Elbrus in 2014 and Mt Aconcagua in 2015. She became a Nelson Mandela Libraries ambassador and raised nearly R1 million for school libraries."
Saray N'kusi Khumalo is the first African woman to summit Mount Everest, in support of her cause of promoting access to education for African children. She reminds us that through courage and perseverance, we can achieve our highest ambitions, for the greater good of humanity. pic.twitter.com/ilKDLR8ZW5

— Cyril Ramaphosa 🇿🇦 (@CyrilRamaphosa) May 16, 2019

This year she returned to successfully summit Mount Everest in support of the Dr Thandi Ndlovu Foundation.
Everest, which straddles the Nepal-China border, has been climbed by nearly 5,000 people since it was first scaled by New Zealander Sir Edmund Hillary and Tenzing Norgay Sherpa in 1953.