Many women think they know exactly what all men want from the movies, books and especially gossip sessions with other women.
The media might lead you to believe that getting a man is all about the physical: what you wear, how you do your makeup, the right push-up bra, the right scent. These things will certainly help you attract a man, but will do little to keep him interested and invested.
Men and women are wired up differently, and that's OK. Understanding each other's perspective will go a long way toward making marriage more intimate and fulfilling.
Men are often reluctant to talk about their needs in intimate relationships.
Whether social conditioning or an inability to communicate our needs are to blame, men are prone to silently suffering when their emotional needs aren't being met by their partners.
Well, the popular Youtube girl group Over 25 came to the rescue of many relationships in the country. On Wednesday morning they posed a question to just men asking them to give ladies some relationship advice. This post has since gone viral with men from all walks of life blowing up the comment section, debunking the myths and getting straight to the heart of it all.
You'd never guess it but Kenyan men are soo emotional and it showed in the comments. They are seeking depth, unlike people who have concluded that all men are trash.
After all, it's called trash-can not trashcant !
Most of what the men claimed to want was centred around loyalty, respect, trust, communication, forgiveness and soo much love.
Grab your notebooks ladies, these tips will revolutionize your relationships.
jp_photographer_ If you show your man that he's lesser of a man in anyway in your relationship, especially in comparison to other men, his ability to do what he was doing for you or trying to do for you sinks along with his ego and what he had built up for you.
happyhourapp.ke_everydealinke Work on your heart,your mind and your soul as much as you work on your make up and fashion game. Your future husband values who YOU are.
mukabi_kiruthi Talk TO me….don't talk AT me.
happyhourapp.ke_everydealinke Stop looking for a perfect relationship. It doesnt exist. Every relationship involves work , forgiveness , humility and a lot of love in great times and painful ones.
__collins__ In this life anything is possible so pray to God to lead you to a good partner.
donaldlwala254 Sex isn't a gift in a relationship!!
mathenge_d There really is no script to a relationship. Leave what you've seen or heard at the door when you're walking in a relationship. Create your own boundaries that make you feel comfortable as a person. Most important of all, be very very good friends with your man.
yulemzito You will know when you are being treated the right way… Trust your intuition
deelan_njiru Don't force us to talk, if we don't want to talk we just don't want to talk. Plus stop reading all these Steve Harvey books to understand us, that is just conditioning you to behave in some type of way but ultimately creates an illusion of the type of men we are, which often is screwed. Also, don't give in to sex so fast, find a way of taming our dicks, I assure yal that most of such are guided by lust and infatuation that is why some of us don't even know why we are in it, that is why we delay in being committed to you n the relationship is just full of soo many red signs. In conclusion, the modern Man is arguably the most confused specie of man since the beginning of time, so his version of what a relationship is, is just a sea of mixed ideas and theories coupled with some misogynistic view towards women hence you cee all the crazy shit happening in relationships.😹
amjustom PLEASE don't judge his hobbies. Get to know what he's passionate about. Don't throw shade/undermine/hate on/BELITTLE his recreation activities because you don't share the same passion in whatever he's doing or it simply makes no sense to you. If he likes to spend 2hrs watching soccer matches that end goalless, playing fifa, filling sudokus, let him be. It might be one of the simple joys that make life worth living for him. If your trying to push him to do something constructive, like start a business/go network…find a way to do that without telling him he's wasting time. If you can't stand it, let him be the one to sacrifice it on his own accord without ultimatums. Otherwise, "tusilazimishe penzi".
joel_khamadi If you HAVE to marry, marry your friend. One who you've had ups and downs with, fought with, laughed with et al. Don't go for looks and money bla bla… Nothing comes out of it! ✌️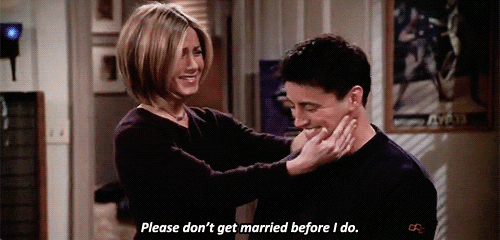 _kabuga_ Learn to listen. Men don't just talk. And when they do, they have something to say. When it's not clear, ask. Listen to understand and not to react. Not everything is an argument, and being a dramatic communicator is not being an effective communicator. Learn the difference.
deelan_njiru To the young ladies coming up, kindly just find a man who will love, respect, provide and protect you. Do not even dare compromise on this. No matter what happens. Please please don't Pity us and make assumptions on loving,respect,provide and protect. Do it at your own peril. Adios.
maxamoudh_beltrans We are not all the same, we don't like a specific kind, we are not complicated, Everyman is different once you figure that out it's easy to understand men
adiel_m Nikipigiwa simu usiku niseme sijui ni nani, akiangai mimi sijui ni nani… arronnooo mehn
geeks_wagger A man knows what he wants. And he'll make sure you know it. Period.
dante.edgar._daily_inspiration Stop with all the excessive make-up. It's unattractive.
muriithisafari Sis, if you are the stronger earner or have the potential to be or come with your own, sign that prenup! Thanks for coming to my TED talk and that's the tea 🤣🤷🏾‍♂️
timm_narcisse C o m m u n i c a t e… We're not mind readers or psychics.
kelvinmwaniki_ Guys have feelings too, validation, feedback and support is all part of the package. Not always willing to show our needy side but contrary to popular opinion, We are quite a piece of work. You know that saying behind every successful man is a … Well it's true and it's a mom mostly, she's the supportive one.
walokana Space. Know when a brother has had too much of you and needs to breathe. Spend that time to grow yourself too.
_kuzi_16 Two is company, THREE IS A CROWD! *drops mic*
zuhumomar Look for red flags, don't overthink them but don't overlook them either. That stuff will come to haunt you later in the relationship. Be careful. Men are trash. 😂
mr_peppamint It's you and me Vs the problem. Not you Vs me…
gatimutheg It's always a Two-way Traffic…. It's been said a Billion times but the intended audience always turns a deaf ear to this…. Being the Alpha that you, the Girl/lady/woman wants to have in your life, he should find all reasons to be proud to have a Heritage, lineage and family under his radar… It's not Prison where you offer Correctional Services,, it's a matter of growing and building each other… TOGETHER…
mansamutua It's our relationship too.
tamuchachu Trust, very important. It's not always about sharing secrets, being faithful nshit. Women are master manipulators and y'all can be real devils if left unchecked.
Creating conflicts or causing unnecessary drama because of your insecurities and shortcomings which leads to guilt tripping and manipulating your man into some shit because you're jealous, insecure or just being outright spiteful to establish your dominance in a relationship. If you aren't open or cannot hold yourself accountable and responsible for your emotions that means trust will be lacking in all of your relationships.
kiandavii When dating….let him start the conversation…the calling …if he calls you thrice in a day you call him once……NOT THE REVERSE
skhasiani If he says he doesn't know her..he doesn't 😎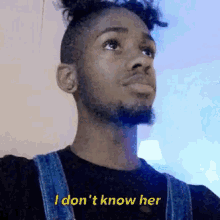 llangz Simple advice, choose nice you get nice, choose bad you get bad 😁
el_munene When we tell you we are thinking about nothing, we mean it..Our minds become blank unintentionally.. It's a man thing..
o.g_jefferson ~A beautiful body will have my curiosity, but a beautiful heart & intelligent mind will have my complete & undivided attention …. ~What is a storm without it's eye!!!What is it's eye without the storm!!! The hard times in life are what make the good times sweeter. So don't be so impulsive to give up in hardship, don't be no fool neither to be suckered into staying in an unhealthy one…G.N Jefferson, architect… ~Sometimes things are better when they're not perfect. Nobody's perfect, but there's someone perfect for you… me being a very impatient man needs a woman with that particular virtue, so as to learn & cultivate on that from my woman… ~Women, LISTEN, it is not your job to turn a BOY to a MAN, maybe his mom, or dad or guardian or role model or whoever… You can help only mold a man, A MAN, into what both of y'all envisioned to be. That don't mean he can't act childish from time to time cause we all got that lil kid inside us that wanna come out…. ~FINANCES… Ladies, if you earn more than your man, don't boast about it but don't downplay it neither. What's better than one billionaire? TWO… Having said that, I have no problem dating a woman who earns more, but the problem with this is some of these ladies tend to develop a disrespectful tone for the role of the man of the house. He is still the man of the house. Mutual respect is a standard requirement… ~A little make up can go a long way, it's supposed to highlight your facial attractive features not be the facial attractive feature… Treat a condition don't cover it up, if its acne or any other. Your smile is your most powerful arsenal in your make up kit… ~Saved the best for last,Finally, the best dating advise from all this is…(drumroll……) DATE ME😂😂😂godamn I should write a book or some shit, too much wisdom… I might just die of an overdose😂😂😂don't forget to spread some love today❤O.G over & out✌peace
seth_gor It's not the same like y'all see in romantic movies or read in books.. you get into it with too much expectation and forget this is real life …and life happens
ivor_ogejo Respect and loyalty go a long way. Proper Communication leaves nothing to misinterpretation…don't let any doubt about anything gain ground
miky_ronohjr To the ones that hold us down and are our first to talk and to guide. You deserve the title "queen"
abdallah_magogo Never ever cheat on him… We don't forgive. We are never gonna be okay with it. We're just not wired that way.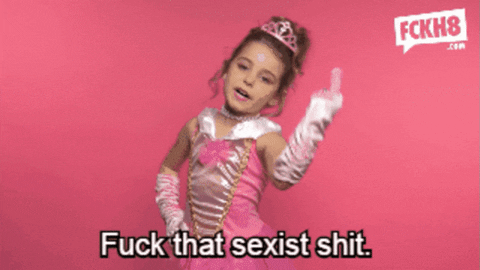 mike_mua Feminism advocacy in a relationship only motivates the relationship to go down south
gathanga_ For a gent, sex is the last thing in his mind, he appreciates your company more.. If he calls, he misses you, if he texts, he thought of you.
gathanga_ A challenge always entices. That is, don't always wait for him to do something out of the box, out do him once in a while and be guaranteed to be outdone thereafter if not forever. They too appreciate surprises. Simply, do him good and he'll definitely do you better. Simple.
officialdeejaywiz Happy marriage starts at 55 😂.. Below its rehearsals
_mburayan If you use your body or things like money to get a partner, ensure you maintain it as it was when you got that person but know that beauty is fleeting and that relationship is just temporary, even if you met the whole clan.
riunge.njoroge So much Bs guys, TL DR:we are all royalty, lets treat each other like the kings and queens we are of our own King(Queen) Doms
el_munene Just because something is a fad (i. e natural hair, pregnancy shoot et cetera) doesn't mean you have to jump on it.. Be uniquely YOU… Do YOU.. . Learn to love YOU.. Nobody got time to love a woman that allows herself to wallow in self-hate and insecurities..
_victor.george Don't settle for less..Jesus did not die on the cross for you to be a side chick…*Drops Mic😂*
_anderscore Communication is key , choose to learn every day and pick up the pieces be it a good or bad situation . like ivy said sometimes back "in front of every man there is a woman" 😂😂
_sulta.n Let's not act like a soap opera thing..No man here is Alihandro so never expect a perfect relationship… Let's manage all …but never compare your man to another man coz he can't be that man …if he's not doing well he's managing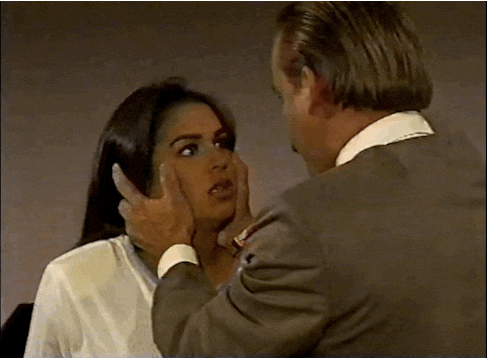 _victor.george If you are the sweet, cool, calm and collected type and a guy doesn't want you because they want the petty and always causing drama type…You are not the problem, he is…So don't change yourself for anyone, Some of us outhere like you the way you are😁
And the comments go on and on. Check out over 25's youtube for more;