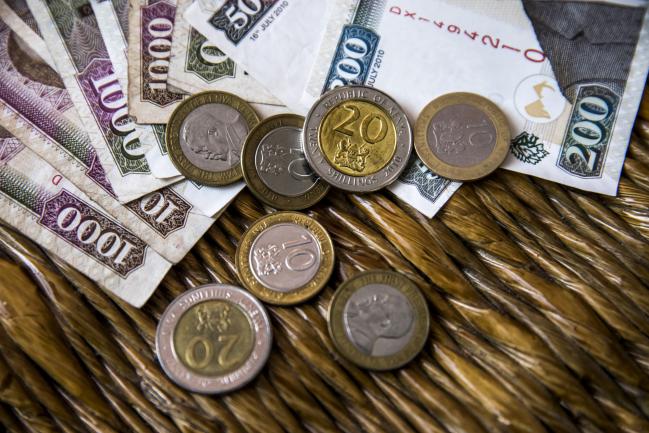 An International Monetary Fund (IMF) report has ignited the debate on the true value of the Kenyan shilling.
This after another study by Amana Capital, an investment firm, recently alleged that the shilling is overvalued by 30percent.
The claims were first made by Amana Capital in its latest report dubbed 'Kenya's Economic Puzzle – Putting the pieces together', which suggests that CBK has not been operating a free float currency.
"…the value Ksh.100 could buy in January 2009 can only buy 50 percent of that now," says Amana Capital.
On Wednesday morning, the shilling was trading at 101.05/101.25 against the dollar, compared with 100.95/101.05 at the close of Tuesday.
Reuters reports that the Kenya shilling has weakened due to increased dollar demand from oil importers.
However, the Amana Capital report indicates that the Kenya shilling should actually be trading at around 131 against the dollar.
The firm says that devaluation of purchasing power is at 50 percent, which means that the figures released by CBK do not represent the actual circumstances of the economy.
The report warns that Kenya risks forcing exporters to pursue other alternatives since Kenyan products may become too costly for them in the short run.
The move would lead to a decrease in export earnings thus slowing down the economy significantly.
Last year, CBK Governor Patrick Njoroge dismissed a report by the International Monetary Fund (IMF) claiming that the shilling was overvalued by 17.5 percent.
Instead, Njoroge accused the IMF of miscalculation and using the Kenya currency as an 'experimentation tool.'
Amana Capital's Chief Investment Officer Reginald Kadzuty says that their report studied six factors contributing to the performance of the economy.
These are debt, the balance of trade, employment, fiscal policy, currency and interest rates.
The report also notes that Kenya's 5.2 trillion public debt has turned from being productive to unproductive, meaning that Kenyans risk being taxed more.
"In 2018, for every Ksh.100 of tax collected, Ksh.25 went to paying interest on the debt and as at June 2018, for every Ksh.100 in revenue, Ksh.34 was used to service the total debt obligations," the study says.

IMF on the other hand had alluded to an 18 percent overvaluation.
The pronouncement was based on the limited movement of the local unit relative to the US dollar over time to suggest the management of the shilling by government through the Central Bank of Kenya.
While the CBK and Treasury remains in pursuit of a new credit arrangement with the IMF as the government's lines up a third Eurobond estimated at an approximate Ksh.250billion, the country has not in recent years to the 2011-2013 stretch drawn from the emergency IMF kitty.