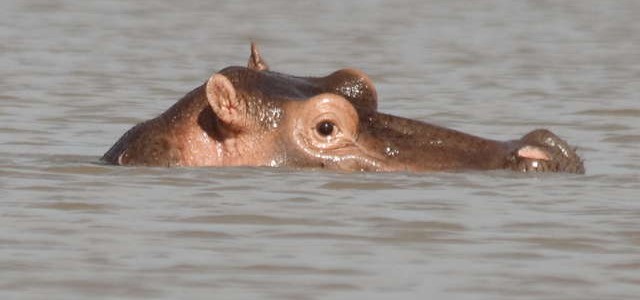 After malice discovery through media investigations, Kisumu county has put on hold the highly publicized ksh 15 million hippo project.
The Anyang' Nyong'o-led county had set aside Ksh5 million to fence the Hippo Point which has been grabbed by Empire and sold to Grain Bulk at Ksh100 million.
Another Ksh5 million was set to be used for building a viewing point, erecting a jetty and constructing a swimming pool.
The remaining Ksh5 million was to be used to construct a restaurant.The sinister move was exposed by reporters and now, the County government has mysteriously halted the plans.
In July 2011, Councillors were rounded up from the wards all over the city to attend an urgent Full Council meeting to ratify the fraudulent grabbing of Hippo Point by the Empire, clothed as an investor called Nam Lolwe Investment Ltd. 
The Councillors were allowed to query the purpose and speed of this transfer. The resolution was used to effect a "75 years sub-lease" transfer on August  1, 2011, to the said Nam Lolwe Investment Ltd and the title below issued to the company. 
The company has since transferred the fraudulently acquired interest to Grain Bulk chap at a consideration of Sh100 million. One of the reasons why Ranguma was kicked out of office by the Empire was his refusal to allow his officers to approve the change of user and building plans for a multi-million hotel to be built on that site by the Grant Bulk owner.
I am not opposed to private investments around Lake Victoria. We badly need such. My problem is the outright theft of the few remaining public utility beaches under the guise of "development". Hippo Point is a commonwealth of the people of Kisumu.