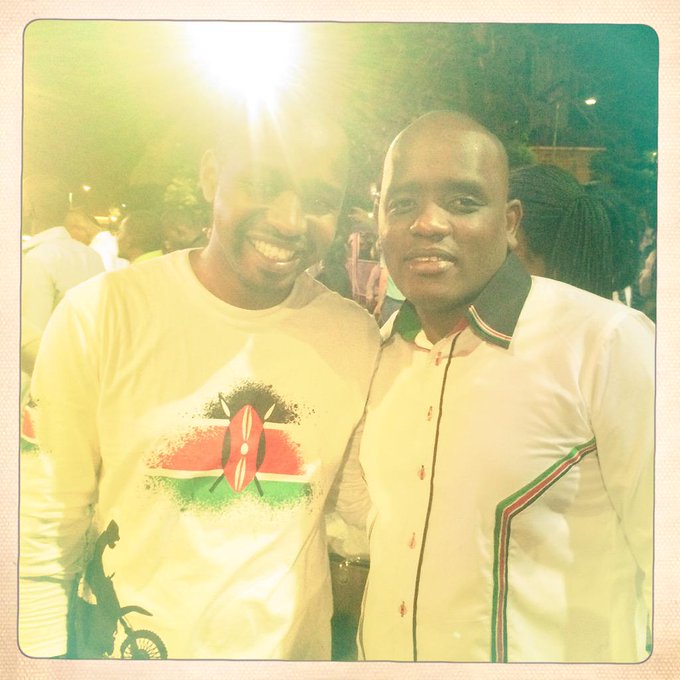 The arrest of activist Boniface Mwangi on Monday has elicited different reactions on social media. Perhaps the best came from his enemy Denis Itumbi, who said it had said a prayer for him.
Mwangi was arrested from his home on Monday morning and taken to Central Police Station. Detectives accused him of trying to organise a revolution which was likely to cause civil unrest and a breach of peace.
And State House employee Denis Itumbi, prayed for Mwangi despite the many differences they have had with the activist cum politician.
But the reactions to the tweet have been hilarious. Someone demanded that Itumbi pens down a poem like he did with his ex-girlfriend Jacque Maribe when she was arrested last year.
Someone asked Itumbi to pray for his master, William Ruto who is considered the face of corruption.
However, there were some good comments too with someone saying that history will remember the digital media guru for standing with the young people.
And the handshake also cropped in. These are the fruits of the handshake.
Itumbi and Mwangi do not see eye to eye despite knowing each other for close to 10 years.
Last year, Boniface accused Itumbi of hacking into the ICC system exposing witnesses leading to some of them disappearing under mysterious circumstances.
"In matters lying, in 2014 Dennis Itumbi went on national TV and accused me of teargassing Langata Primary school children. A big lie. Teargas is only imported by the state and civilian possession of it is a crime. If his lie had been based on fact, l would have been arrested and charged. I wasn't. So Dennis Itumbi is a proven liar." Reads part of a long list of allegations Mwangi made last year.