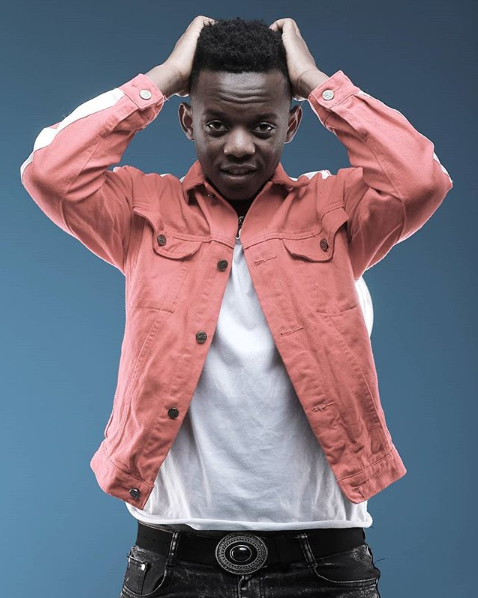 The young music star popular his new jam "Washangaze" has opened up about his tough journey as a musician
David wonder who left Bahati's EMB in not so good circumstances has confessed that his breakthrough in music career started at EMB when he did a collabo with Kelvin Bahati Dubbed "Ndogo ndogo"
Bahati collabo Ndogo Ndogo was working at a makeshift barber shop in Mathare slums when Bahati discovered his singing talent.
In an interview which was conducted in a local Trendy TV show, David wonder revealed that he tried being a manicure and pedicure expert as he had nothing else to do. life was really hard for him and he had to do something to put food on the table.
"Life was really tough. Sometimes, food was a luxury and I could only eat to stay alive,"
"Life was very hard after form four and I had to go back to the village to live with grandpa". said David wonder.
"I lived there until the time my cousin who was a salonist called me to come to his salon and get some manicure and pedicure skills for survival." He Paused
When i started working there i was almost forgetting that music was all that i aspired for. Later a close friend who knew me before came and told me salon was not my thing, then took me to me EMB where i discovered my talent after releasing dogodogo with my former boss BAHATI. he said
David wonder finished by saying that his story inspired him to do the washangaze song which is among the trending gospel songs.