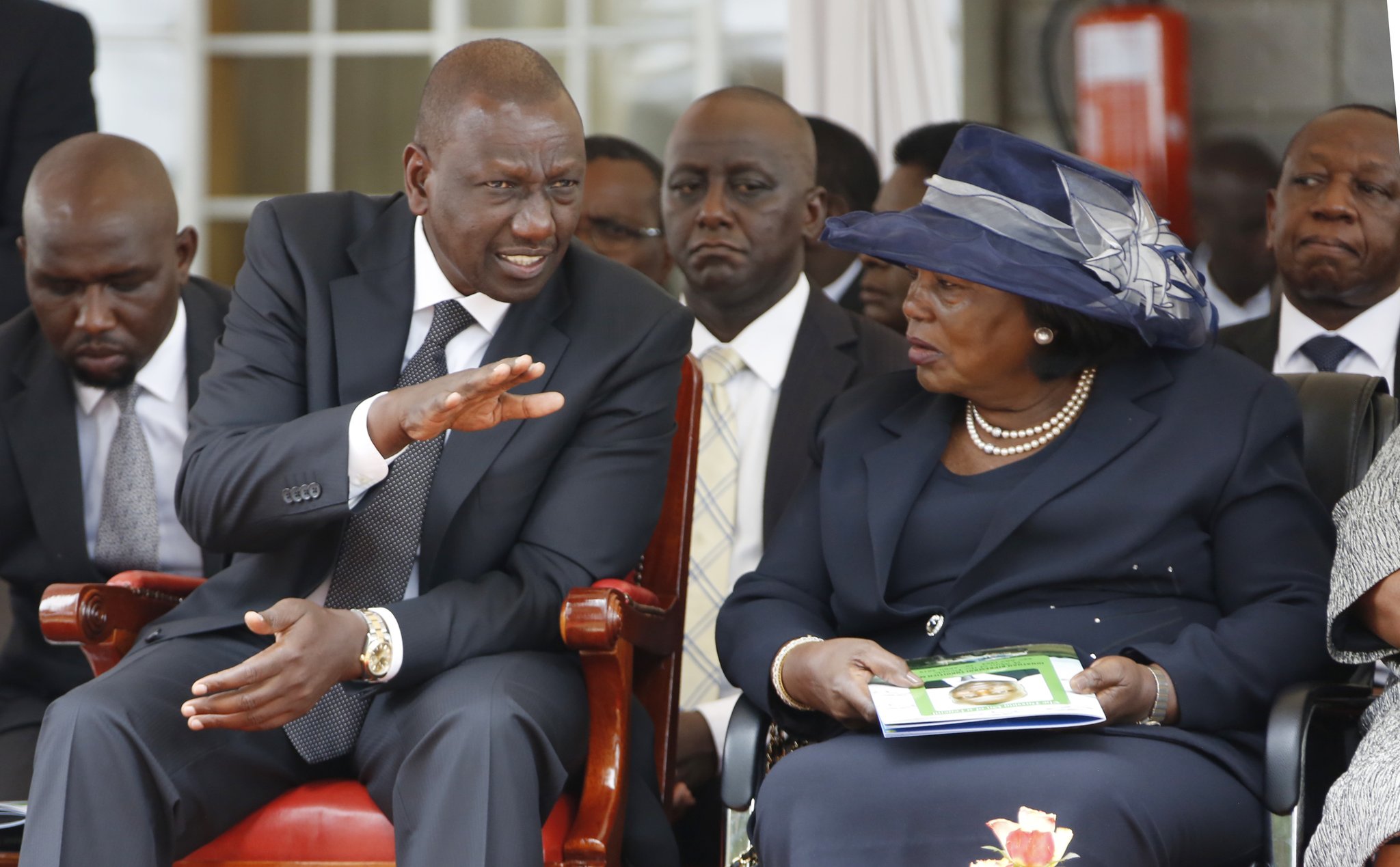 The stage was set for Gideon Moi to show his might and humiliate DP William Ruto at his brother's funeral. Everything was supposed to go against Ruto.
When he arrived at Kabarak at around 11 AM, Ruto went to greet the Baringo Senator but he did not stand up. It was just a cold handshake.
When the speeches started, it was clear that something was not adding up. Eugene Wamalwa, the man who read former President Mwai Kibaki's condolence message was asked to recognize all Cabinet Secretaries present but he declined.
In an interesting turn of events, even President Uhuru Kenyatta's condolences were read by his brother Muhoho Kenyatta and not Ruto as protocol dictates. It was like, we are putting Ruto in his place.
To further humiliate him, the organizers made sure that it was Ruto who introduced Gideon. Now I understand that a lot will be said about this, but would it have been the same if President Kenyatta was present?
The DP took all these kindly, with open hands, like the hustler he is.
After the funeral, we can now categorically conclude that Gideon Moi still has a long way to go before he can think about being a Kalenjin Kingpin. Gideon is nothing without Moi, he should rise above his father's name. And learn to respect those in authority.