In a shocking incident, a pastor was caught on camera in front of a confused congregation deeply locking his lips with those of a young woman in a bid to cast out demons out of her.
The Zimbabwean Pastor is seen locking lips in two phases while ranting in his local dialect and moving around the pulpit.
The pastor's identity and location of the church, however, have not been mentioned by the owner of the video
This is not the first Pastor to commit such a bizzare act.
In 2017, a South Africa-based Ghanaian pastor threw south africa in a state of shock after he kissed cogregant on live tv.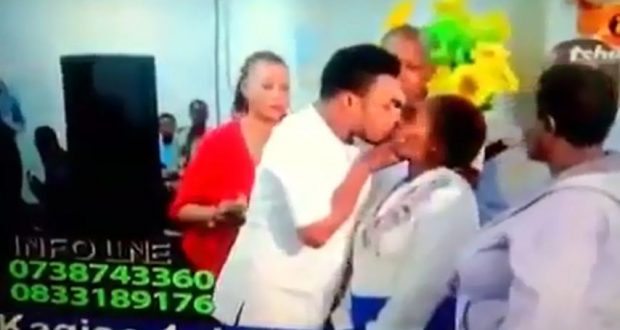 Just like in the Zimbabwean, the South African Pastor kissed a female congregant during a healing session on the pulpit leaving the congregation emotionally disturbed.