When Peter Mbugua, then 26, married Wambui Otieno, then 67, he immediately became an internet sensation. Well, this was majorly because of the age difference between him and his then bride.
Mbugua came under intense criticisms from a number of people including members of Wambui's family who accused her of being a gold digger.
The two would later spend over 10 years together before Wambui succumbed to her illness leaving Mbugua as a young widower who would then face protracted legal battles between him and his step children.
Fast foward, Mbugua seem to have already moved on with his life and is looking to start all a fresh.
This Easter Monday saw Mbugua join a number of couples at the Christian Foundation Fellowship Church, Baricho Road, Nairobi to tie the knot in a mass wedding.
There were nearly as many people standing as those seated, with curiosity more than relations, ramping up the spectator numbers.
But of the 40 couples waiting solemnly to wed before archbishop Harrison Ng'ang'a, one, Peter Mbugua and Ann Wangari, stole the limelight.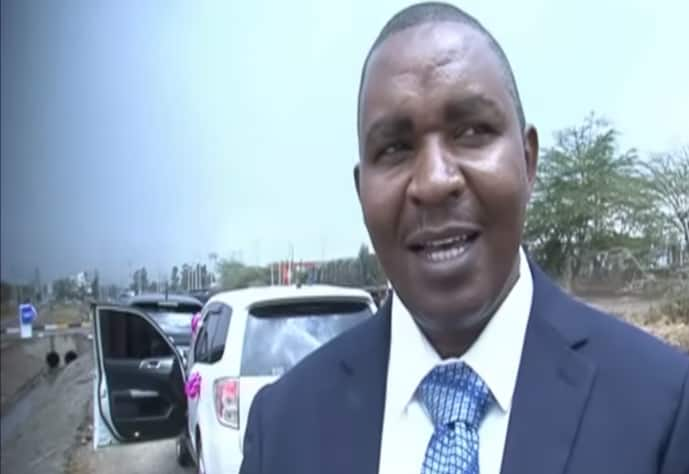 Mbugua, now 45, in a dark blue fitting suit, white shirt, floral blue tie and black shoes walked down the aisle, Wangari 35, by his side. A colourful reception followed at Mbugua's home in Milimani estate, Kitengela with thousands of guest in attendance.
Mbugua said he had been dating his new bride for a while since the death of Wambui and are blessed with three children.
Conspicuously missing at the ceremony, however, were Wambui's relatives even as the groom confirmed that he was in good terms with the family after the long court battle.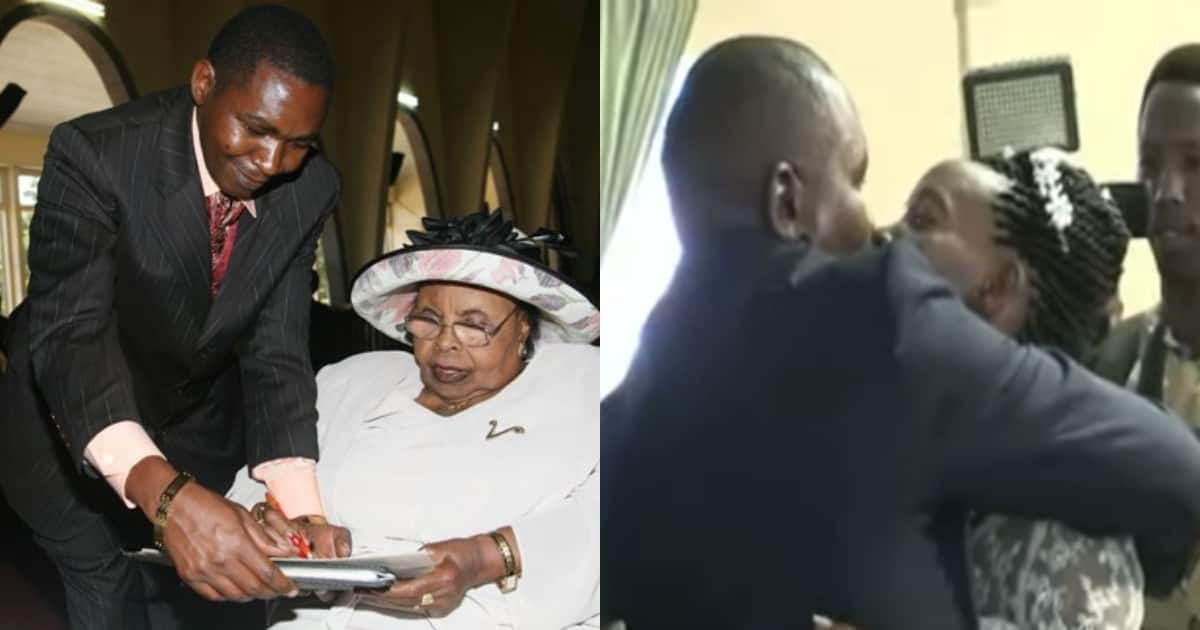 He said they have since resolved their differences, terming Wambui's death "the toughest moment of my life". "I had to undergo a lot of counselling as I was mentally disturbed and confused, especially the first year after her demise," he said.
He is optimistic of now visiting his late wife's grave for the first time after being barred from doing so by her family, who accused him of preying on their wealthy and aged mother.
"Marriage should not be defined by age, but how well you can blend with someone and share unending love," he said, attributing rampant domestic violence to people marrying the wrong partners to please the public.