For sometime now, the Ruling Jubilee Party and Opposition outfit ODM have been enjoying millions meant for Political Parties in the Country.
Other Parties have always cried foul due to what they have time and again called exploitation by the so called Big Team Players in the Political Circles.
Well, this is about to change should the proposals by the Political Parties Liaison Committee (PPLC) go through.
PPLC now wants the law on political parties funding repealed so that all registered parties can benefit from the fund.
The committee has also threatened to move to court and seek a clarification on how the funds should be shared as it emerged that only two parties were benefiting from the millions of shillings allocated from the fund.
This came as the steering committee of PPLC elected new officials with former Devolution and Planning Principal Secretary Irungu Nyakera elected chairman after several contestants backed down in his favour.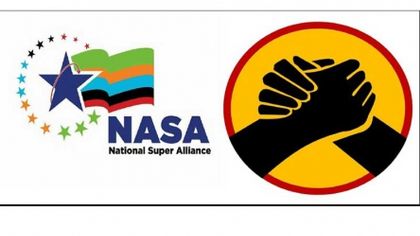 Nyakera was unanimously elected to head the committee two days after his competitors released a hard- hitting statement opposing his candidature citing his character in his previous position in government. Addressing the press after the elections, Nyakera promised to lead the committee well to achieve it goals.