No one took so much interest in Raphael Tuju when he used to work as a television producer. He used to produce television programs on the topics of reproductive health and on sexually transmitted diseases. That was way back in the late 1990s when HIV/AIDS was still a taboo subject. 
What many people do not know is that Tuju's work as a television producer made him win an international Emmy award for TV production. According to www.wikipedia.com, he was also awarded the second highest civilian title in Kenya, E.G.H (Elder of the Golden Heart) by former President Mwai Kibaki for his many years of service to the people of Kenya in the area of health, human development and public service.
Kenyans, and indeed the whole world, started taking a special interest in Raphael Tuju when he vied for and won the parliamentary seat for Rarieda constituency in 2002.He served the constituents of Rarieda for until 2007.He was loved and praised for his exemplary work as a member of parliament. He build schools and introduced mobile clinics to health pregnant women access maternity services with ease.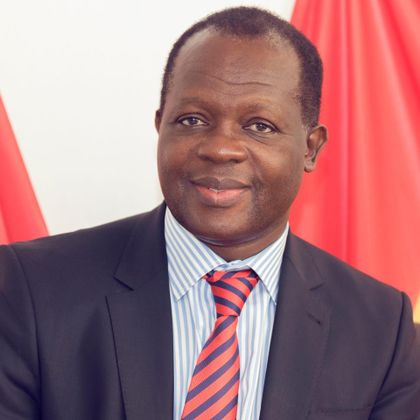 Between 2002 and 2007, he served the people of Kenya in various capacities. He was appointed information minister in 2003 and foreign minister in 2005.
His political career almost came to a standstill when he fell out with the former Prime Minister Raila Odinga and formed his own political party (Progressive People's Party, PPP).He then lost his parliamentary seat in the shambolic elections of 2007 which saw close to 100,000 people killed and close to 600,000 people displaced in the post-election violence which erupted.
Just when his political career was on the brink of collapse, Tuju bounced back in the government when he was appointed advisor in the office of the president, a position that he held from 2008 to 2011.
When President Uhuru Kenyatta took over the control of power, Tuju served as the secretary general of the Jubilee party. His close association with President Uhuru Kenyatta made him an "enemy" to the Luo people where he comes from.
In 2018, Tuju's close association with president Uhuru Kenyatta earned him a cabinet post. He was appointed a cabinet secretary without portfolio.