Plans are in place to build four new state-of-the-art stadiums in Nairobi County to address the need for more sports and recreational facilities for the youth in the county and the progress of the Dandora stadium has been widely praised.
Nairobi governor had indicated that four stadiums will be built as per Fifa standards and will be located in Dandora, Jacaranda grounds, Kariokor and Kihumbini.
"We all expect to see a 120 metres by 50 metres, with ample sitting spaces capable of accommodating thousands of people," said Nairobi County executive in charge of Education and Sports Janet Ouko.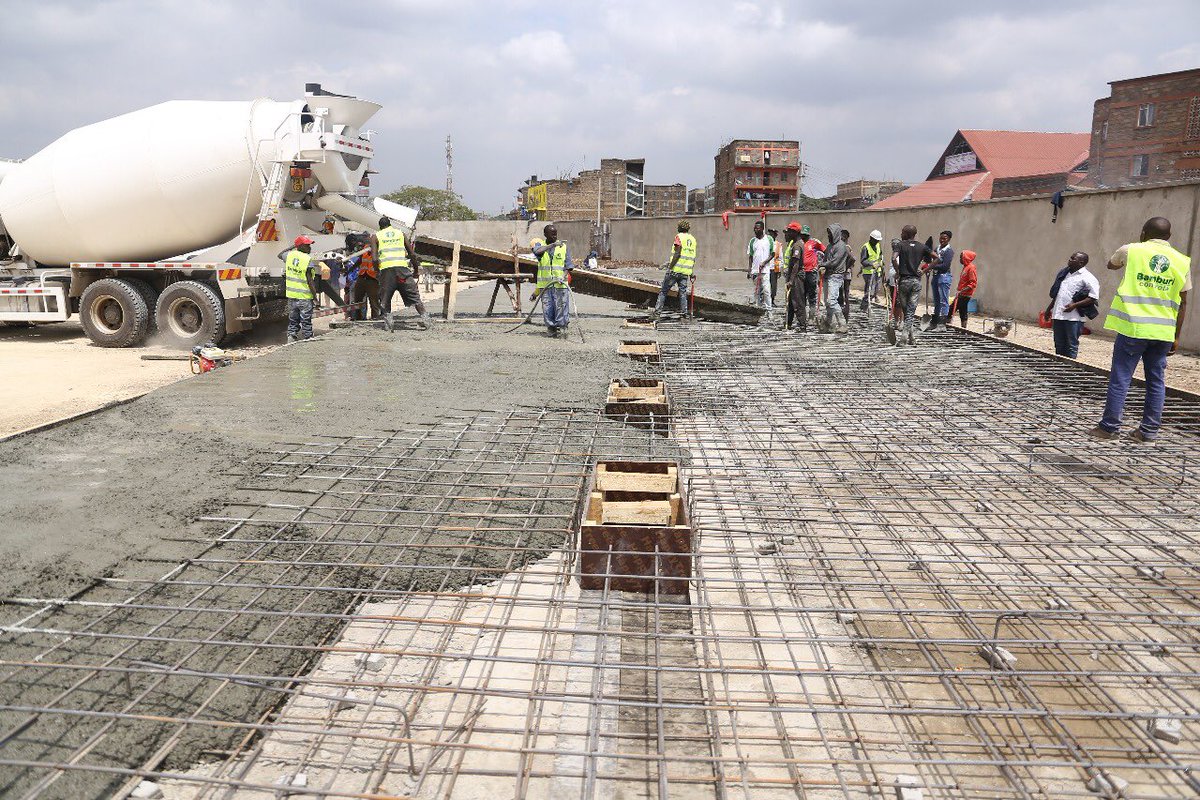 The new stadiums are expected to have 24-hour security surveillance, meaning that the contractor will also have to ensure they are fitted with CCTV cameras.
They will also have functional public address systems and two floodlights mast each comprising of six lights for night matches.
In February 2018, after meeting investors from the United Arab Emirates (UAE), Governor Sonko said they intend to put up football, basketball, cricket stadiums and public swimming pools in at least in each of Nairobi's 17 constituencies.
City Hall said the aim of the project is to help nurture talent and also keep the youth busy through sports.
"Most of our youth are so talented, but due to lack of places to nurture their talents, they end up indulging in criminal activities," said Sonko.
Here are the images of Dandora Stadium under construction.
Speaking during the ground-breaking of Dandora Stadium yesterday, Education, Sports and Youth Director in the County, Janet Muthoni Ouko said it was only the beginning and more grounds would be completely revamped before their five-year term.