The Director of Medical Services Jackson Kioko has been moved to the Kenya Health Professionals Oversight Authority in a raft of changes announced yesterday by Cabinet Secretary Sicily Kariuki.
The facility will also provide a platform for training of health care workers to help the country achieve the prescribed human resources for health ratios. pic.twitter.com/NVY55GpNLV

— CS Sicily Kariuki (@SicilyKariuki) April 8, 2019
Dr Kioko has been serving as the DMS since he was appointed in an acting capacity in January 2016. He now moves to the newly created Authority as chief executive officer.
MAJOR CHANGES at @MOH_Kenya as CS @SicilyKariuki names former Director of Medical Services Dr Jackson Kioko the Kenya Health Professional Oversight Authority CEO, John Masasabi Dir. Gen and Pacifica Onyancha acting head DMS. New Health Laws to be signed this week @SABINACHEGE pic.twitter.com/bvw7ebrTdg

— Consumers Federation of Kenya (@CofekRebranded) April 8, 2019
Invoking the powers conferred on her by the Health Act, 2017, Ms Kariuki also named Dr John Wekesa Masasabi as acting director general in the Ministry of Health.
HEALTH ACT
In line with the requirements of the Health Act 2017, I have made the necessary changes in the Ministry of Health's organogram including establishment of the prescribed directorates and supportive bodies. pic.twitter.com/76rlluMPWR

— CS Sicily Kariuki (@SicilyKariuki) April 8, 2019
This is one of the seven proposed institutions and leadership positions under the Health Act.
She also named Dr Pacifica Onyancha as the acting head of the proposed Department of Medical Services and Preventive and Promotive Services.
Previously, Dr Peter Cherutich was the Head of the Directorate of Preventive and Promotive Health. The CS named Dr Patrick Omwanda Amoth as acting head of the proposed Department of Public Health, replacing Dr Kepha Ombacho.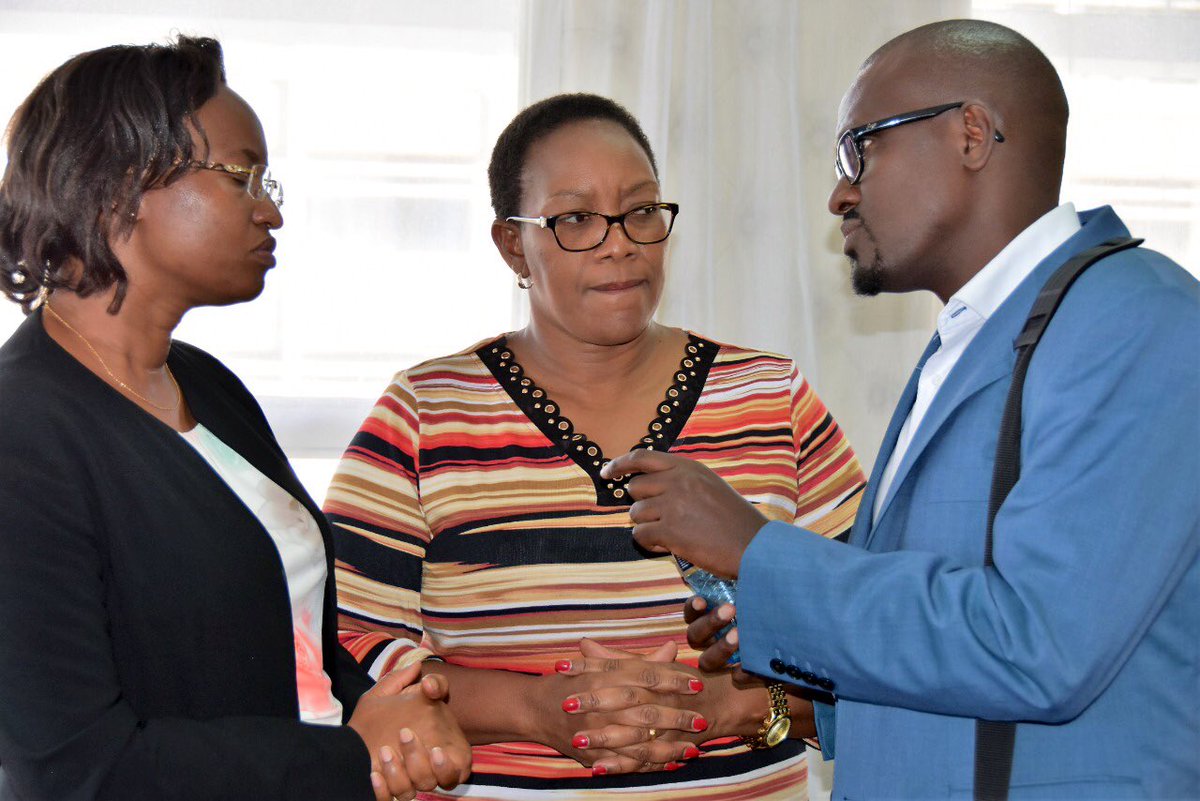 Dr Ombacho's exit marks the end of a long career that was marked by acrimony last year after an organisation, the Public Health and Environmental Health Professionals, claimed that he had been occupying the office without a formal appointment letter after having officially retired on November 29, 2017.
ACTING DIRECTORS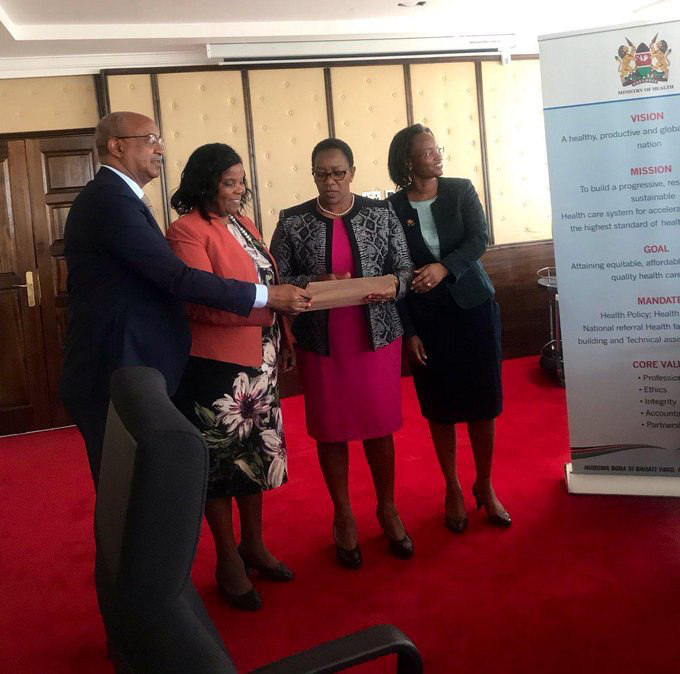 In the newly formed Department of Health Sector coordination and Intergovernmental Affairs Director, the CS named Dr Osman Warfa to the position of acting director.
Dr Charles Mutinda Nzioka has been named the acting head of the Department of Research, Monitoring and Evaluation.
Dr Anna Wamae was named as the acting chief executive officer of the newly created Human Resource Advisory Council.