Kenya has witnessed a sensitive debate on bail given to governor accused of graft. The nation's ears have also been shocked to discover alleged sexual allegations involving county officer with an 11-year-old girl.
Public outrage has also emerged after reckless bus crashed a woman's leg and a mother of embezzlement has awakened with a 2 billion mall probe.
SAMBURU GOVERNOR BAIL REDUCED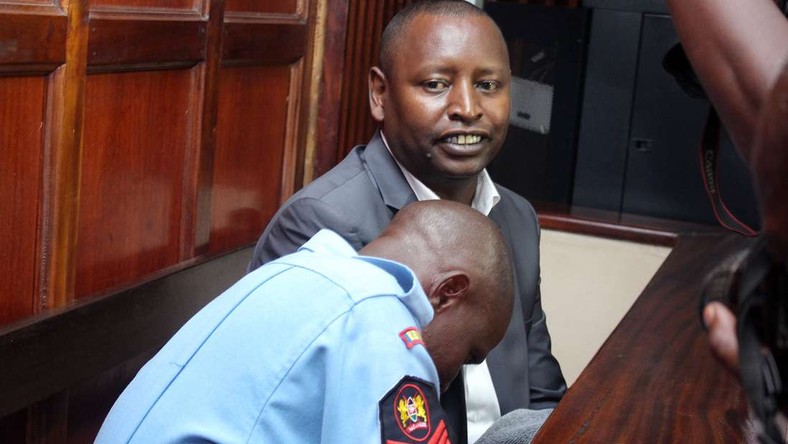 The High Court has reduced the bail terms for Samburu Governor Moses Kasaine by Sh90 million after he applied for review in the corruption case against him.
The governor was on Tuesday hit with the highest ever cash bail term in the country after Nairobi Chief Magistrate Douglas Ogoti ordered him to pay a cash bail of Sh100 million.
Mr Ogoti also gave him an equally harsh alternative, to deposit a bond of Sh150 million plus one surety of the same amount.
TAITA COUNTY OFFICIAL SEXUAL SAGA WITH 11 YEAR OLD
A Taita Taveta County official was on Wednesday arraigned in a Voi court for allegedly attempting to rape an 11-year-old girl
The court was told that Ochieng' lured the girl into his house where he allegedly showed her his manhood.
He denied the charges and was released on a cash bail of Ksh.200,000 or Ksh.500,000 with a surety of a similar amount.
The case was set for mention on April 17, 2019 with the hearing due on May 5, 2019.
KENYA MPYA BUS CRASHES WOMAN'S LEG
Kenyans reacted angrily on Wednesday afternoon after a bus, KCN 587S, belonging to Kenya Mpya, crashed a woman's leg on Thika Road.
According to eyewitnesses, the bus driver was evading traffic police when he ran over the woman and badly damaged her leg.​
Gross photos were shared online. The woman, who was writhing in pain, was quickly rushed to hospital.
Most eye-witnesses could barely stand the grotesque scene and urged the National Transport and Safety Authority (NTSA) to act quickly and halt the company's operations.
2 BILLION MALL SCANDAL PROBE
Jubilee Party Secretary-General Raphael Tuju and former Attorney General Githu Muigai are among 70 people who have been questioned over the loss of Ksh2 billion during the construction of the Lake Basin Mall in Kisumu.
The detectives questioning the suspects in the scandal wanted to find out how the cost of construction ballooned from the initial Ksh2.6 billion to Ksh4.6 billion.
The investigators also wanted to know how and why the Lake Basin Development Authority (LBDA) took a Ksh2.5 billion loan from a local bank using government land as collateral without the consent of the Attorney General.
The title deed of the multi-billion mall land is allegedly in the hands of the Chinese developers.