A pilot with the National Police Service Airwing Tobias Ogeto tendered his resignation after accusing the bosses of tribalism.
But the National Police Service NPS spokesman Charles Owino yesterday dismissed his claims. He said Ogeto is a dangerous pilot who cannot be trusted with an aircraft.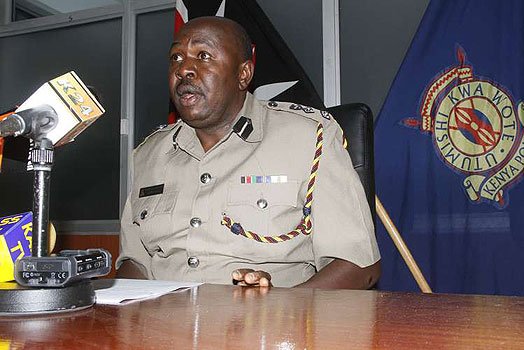 "We cannot take chances with an aircraft, because you will die and kill other innocent people," Owino said.
Ogeto on Friday said he has been denied promotion on tribal grounds, being the only one from his community working with NPS as a pilot.
He wrote to the outgoing IG Joseph Boinnet, his deputy Edward Mbugua and the Directorate of the NPS Airwing Commander Rodgers Mbithi giving a one-month notice. He said he is proceeding on terminal leave ahead of his resignation on April 26.
He does not take instructions. You give him a navigation route and he goes elsewhere and when you ask him he says I just felt like going there.
NPS Airwing Commander Rodgers Mbithi
But Owino said the pilot was hired as a general recruit and later met qualifications when the NPS was looking for five officers to train as pilots "and if there was discrimination at would have happened at that time".
Mbithi said Ogeto is an argumentative pilot with gross indiscipline who was grounded from flying because he is a flight hazard.
On tribal claims Mbithi said, "Those are mere allegations. I'm the only Kamba working as a police pilot, who can I promote on tribal grounds?"
"His colleagues are in the same rank with him [constable] and are not complaining. He has done the instrumentation rating which he claims he has never done and has a certificate for it," Mbithi said.
"We grounded him because of indiscipline. All the pilots he trained with are still waiting to be confirmed as police pilots and that is when we will write a letter recommending one to be promoted on merit. He is not a person you can allow to fly. Discipline here is everything even in Air-force we were taught that being a pilot is nothing without discipline."
However, this act was opposed as others felt the junior pilot was shortchanged.