The no nonsense Education Cabinet Secretary Prof George Magoha was shocked after visiting his Ministry's office only to find empty offices and desks.
In a video shared on social media, Prof Magoha scolded one of the top bosses and demanded to know why his colleagues were late for work.
The no-nonsense CS wondered why the bosses were coming in late and what kind of example they were setting for their juniors.
"If I start coming here at 10am, what do you think people will do? They will start coming here after 10am," Prof Magoha remarked.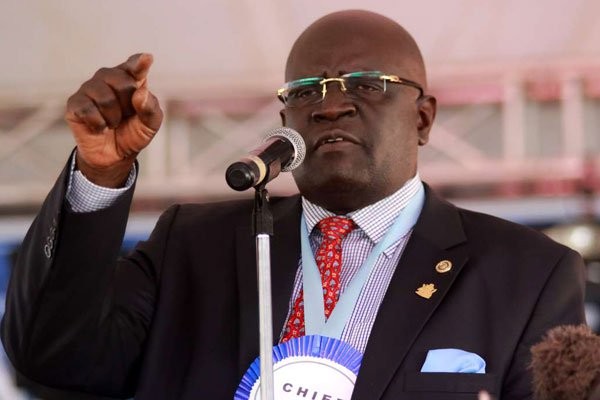 Addressing the few staff who had already arrived at the office Prof Magoha vowed to sack all lazy employees since the Education Ministry was being highly funded by the government.
"People have to sit up and work otherwise I will remove them. We will get others who can work. They can go to a Ministry where they sleep," CS Magoha stated.
"The Education Ministry consumes all the money… the President will see whether we have worked properly. It will have an impact on his government. Why should we be thieves of the Kenyan government," he added.
This comes in the wake of Prof Magoha's promise to parents who have invested in education where he stated that they will get value for their money.
Prof Magoha vowed to prioritize full transition from primary to secondary education and the realization of the competence-based curriculum.
He assured the public of prudent utilization of resources in the ministry of education for the benefit of the Kenyan children.
Here is the video

\