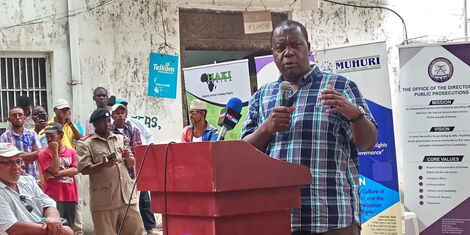 Interior Cabinet Secretary (CS) Fred Matiang'i while speaking during a community dialogue seminar dubbed "All for Justice: Closing the Gaps Service Week", hosted by the office of the Director of Public Prosecution lambasted security officers and administrators in Lamu on Thursday. .
The CS was visibly angered following complaint after complaint raised against resident police officers by the locals.
"All these complaints are matters that ought to have been resolved by security bosses here. The fact that they still exist means these officers are lazy. Look at all these embarrassments," he remarked.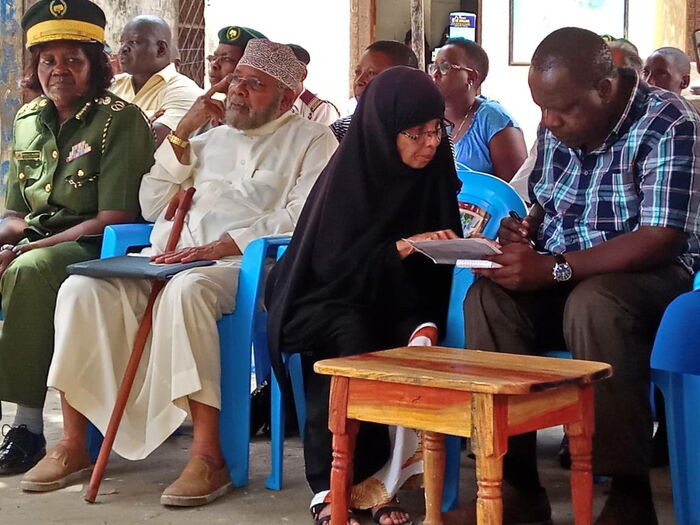 Speaking at the Mkunguni Square, Matiang'i lashed out at the police officers present and accused them of laziness and a clear disregard to fulfilling their mandate.
DPP, Noordin Haji, Director of Criminal Investigations (DCI) George Kinoti, and High Court Judge Roselyn Korir were also in attendance.
During his targeted reprimand, the Interior CS went on to disclose that none of the officers deserved their salaries as they had failed the very people they had sworn to serve and protect.
Coast Regional Coordinator, John Elunguta, Deputy County Commissioner, Loius Rono, and County Police Commander, Muchangi Kioi were ordered to convene a meeting with the local residents and ensure that all their complaints are addressed.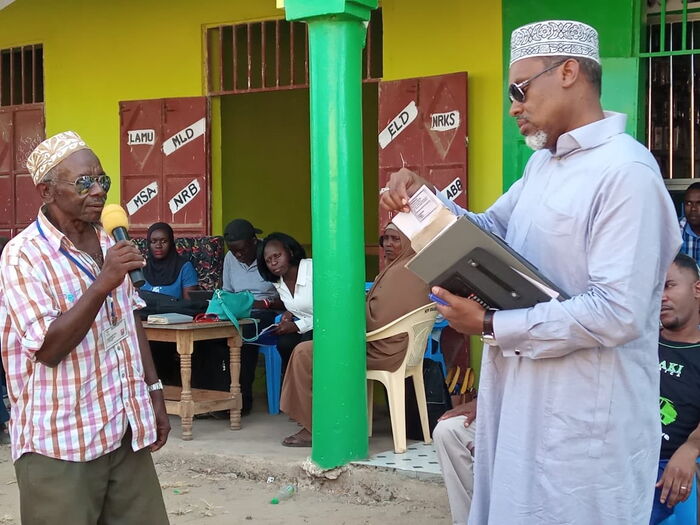 Matiang'i made it clear that he would be expecting a comprehensive report on the meeting by Monday, March 25, 2019.
"If you cannot work, then there is no need to have you here," he asserted.
Issues raised during the open dialogue forum were drugs, historical land injustices, land compensation for LAPSET project, police brutality, issuance of licenses for mangrove harvesting & night fishing.