It is one thing to lose money and another to be scammed but what can top this is to lose money you have invested in a scam and the person involved is well known and they only  thing they can give back is an apology that is disrespect of the highest order. Well this is the case of  Ekeza  Sacco management as what they are seeking is an apology and not the billions embezzled.
The new Ekeza Sacco management has demanded an apology from former Chairman Kariuki Ngare aka Gakuyo over alleged remarks that misled members to believe he would invest their funds but instead 'embezzled' them.  In a press release, the officials expressed great disappointment in their founder over what they termed as gross misconduct and abuse of office. "Even after trusting in him with their hard earned savings, he ended up betraying them using their money to enrich himself by buying expensive and luxurious vehicles, palatial homes etc," the statement reads.
They condemned the former chairman and accused him of plunging Ekeza Sacco into financial crisis.  "Mr Kariuki is not in a position to negotiate on behalf of the Ekeza Sacco Society and if there is an intention to bring an investor, we should be informed. Currently we treat it as propaganda to mislead members," the statement adds.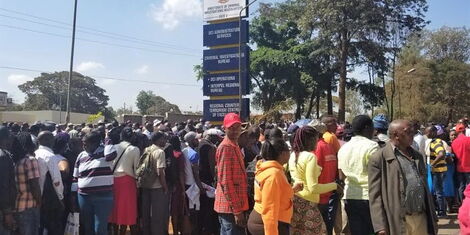 They however exuded confidence that they are in full control of the office and that and all the Sacco's bank accounts. The management is still urging members with loans to continue servicing them in either of the six branches in Nairobi, Kiambu, Nakuru, Nyeri, Nanyuki and Rongai. Earlier this week, Ekeza Sacco members who were allegedly defrauded through con schemes linked to televangelist Kariuki Ngare aka Gakuyo thronged the DCI headquarters  to record statements.