Would your friends or family have helped you in such a situation if you needed them or it would have been a game of ignorance and random empathy visits while you are in prison. Well if you threw a million shilling party and invited them to merry with you they totally would have helped you this is what befell Kisumu politician-cum-businessman Douglas Otieno Owila was on Thursday morning freed from Kodiaga prison after a seven-day stay in the facility.
Mr Owila had been detained at the penal institution after he failed to raise Ksh100, 000, which he had committed to a Kisumu court so as to secure the release of his female neighbour. Mr Owila, who presented himself as a surety, had initially given his motorbike logbook to the court. The motorcycle was valued at Ksh 100, 000.
The former Migosi ward MCA aspirant, however, sold the motorbike as the case proceeded. The suspect, a woman accused of "accidentally" burning her daughter to death with hot water, absconded court hearings, prompting the court to go for the guarantor – in this case, Mr Owila.
The businessman was given the option of raising Ksh100, 000 in two days or he, upon lapsing of the period, be detained until the day the needed money is raised.  Mr Owila's family managed to raise Ksh45, 000. The businessman's friends were also implied upon to pool their resources so as to help secure Mr Owila's release.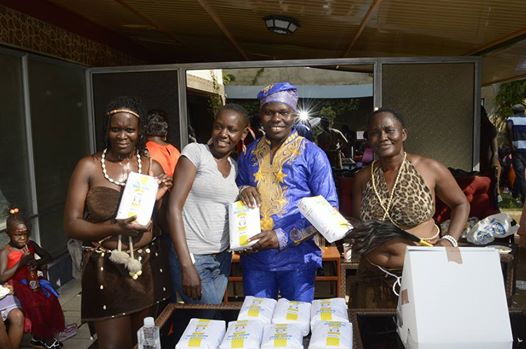 By Tuesday, March 19, Ksh80, 000 had been raised, with further calls to friends being made on social media to ensure the remaining Ksh20, 000 was collected. The politician's family and friends hoped to attain the Ksh100, 000 mark by Thursday, March 21; a target they achieved, leading to the release of Mr Owila.