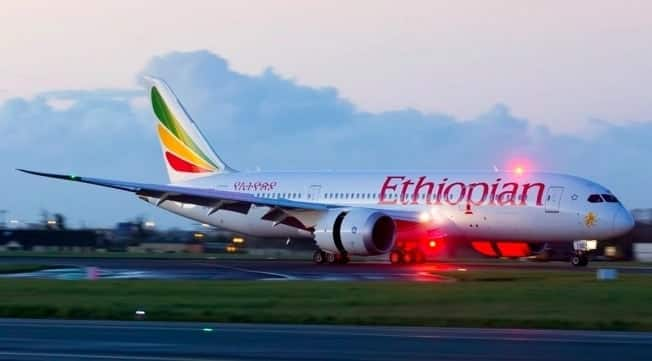 The Ethiopian Airlines has dismissed reports that pilots who were at the helm of the new Boeing 737 Max-8 that crashed on Sunday, March 10, killing all 157 people on board were not well trained. In a statement, the Airline on Thursday, March 21, countered a story filed by US based New York Times (NYT) that claimed the pilots never stepped in the 737 Max simulator even for a single day to sharpen their skills as required.
The contested report was filed by NYT on Wednesday, March 20, but majority of sources quoted were anonymous. "Ethiopian Airlines surpassed many carriers by becoming one of the first to install a simulator to teach pilots how to fly the new Boeing 737 Max 8, but the captain of the doomed Flight 302 never trained on the simulator, according to people close to the airline's operations," the article by NYT read in part.
In defence of its pilots, the Airline affirmed that the crew completed required training adding that they were also well equipped with skills needed to respond to emergencies. "Ethiopian Airlines pilots completed the Boeing recommended and FAA approved differences training from B-737 NG aircraft before the phase in of the B-738 Max fleet to the Ethiopian operation and before they start flying the B-737-8 Max.
Pilots are also made aware and well briefed on the Emergency Airworthiness Directive issued by the FAA following the Lion Air Accident. The content of the airworthiness directive has also been well incorporated in all pilot training manuals, operational procedures and working manuals," the strongly worded statement read.