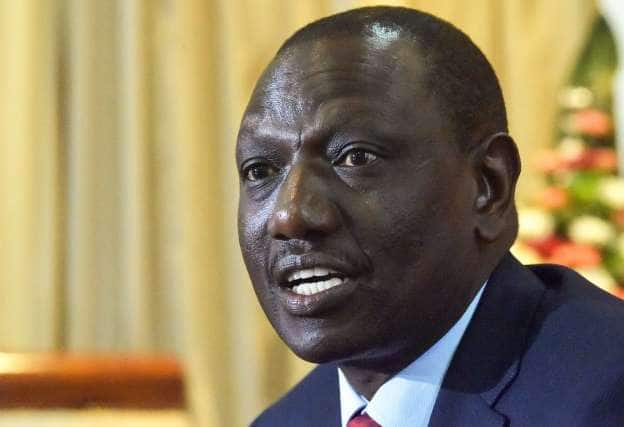 Deputy President William Ruto has threatened to deal with defiant chiefs leaking information about number of people who have died of starvation in Baringo and Turkana counties. The DP also once again rubbished media reports indicating at least 11 people had been killed by drought and hunger.in different parts of the country.
Speaking in Shanzu, Mombasa county, during the official opening of the 1st Inter-Professional Summit on Wednesday, March 20, Ruto disclosed the government had already embarked on crackdown on people he claimed were faking deaths. "There is a lot of fake news around what is happening in Kenya. For example, we were told the other day that 11 people have died. That is not true…from where I sit.
In fact, the chief and the other fellow who actually faked death, we have taken them in for questioning," the DP said. Baringo MCA Nelson Lotela alleged more than 17 people had died due to starvation, contrary to the government's claims that no such deaths had been recorded. "People have died. We wonder why the government is disputing reports on deaths resulting from hunger in Baringo. We have the names…we have the records. I am ready to take them to every homestead where death was reported," Lotela said during the relief food distribution exercise in Tiaty constituency, Baringo county, on Tuesday.
Lotela accused the government of trying to keep disturbing statistic secrete and intimidating local leaders and chiefs from speaking to the media about the situation. "Why are they disputing our reports yet the reports are correct? They (unnamed senior government officials) are even intimidating us and the local chiefs for giving the reports to the press," the ward rep claimed.