Do you think Chief justice David Maraga should leave office? Many have been accusing him of failing the Judiciary, and some have already petitioned for his ouster! However, Nyamira Governor John Nyagarama has come out to defend the CJ after a petition was filed with the Judicial Service Commission to have him ousted.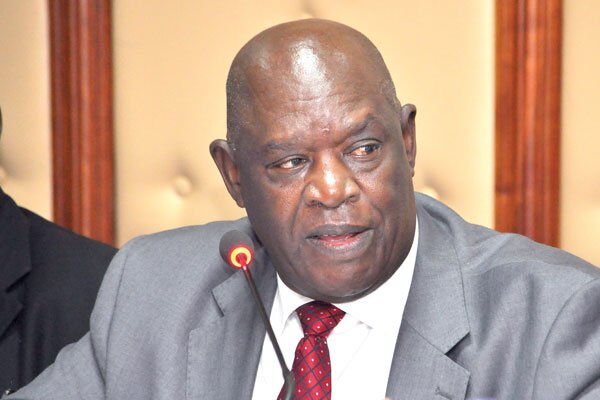 In the petition, filed by Yussuf Ibrahim Dimbil, CJ Maraga was accused of attending political rallies, employing people from one ethnic group to the Judiciary and making utterances that were unconstitutional.
Nyagarama revealed that the CJ had the right to attend any function that was held anywhere since he was never restrained.
"We want to strongly differ with those people who are saying that the CJ should not mingle with other people. If there is a need for the CJ to come to his home region and talk to his people, is there any problem with that?" Nyagarama posed.
Nyagarama spoke at a funeral in Ogango, West Mugirango constituency, Nyamira County where he was joined by several other leaders including senator Mongare Okong'o.
Okong'o also issued a stern warning that those leaders who were pointing fingers at the office of the CJ claiming that their days were numbered.
"Let them be warned. We will, together with other leaders, ensure the law takes its course on such people. The CJ has the right to be anywhere at any given point. He is not restrained to be in one place forever," he added.
Nyamira CEC for roads and public works John Omanwa reiterated that the CJ had the right to attend funerals and any other functions in the region.
"As a community, we stand with the Chief Justice and demand for respect for him because he is our leader," Omanwa announced.
He also stated that it was not in order for Maraga to have fingers pointed at him simply because he joined people in functions.
The request by Yussuf Ibrahim Dimbil, came barely a week after a similar one was lodged against four judges of the apex court.