A fracas ensued at a hotel in Ethiopia after the authorities failed to provide clear information regarding DNA.
Some stated they didn't get answers following the meetings they held with the Ethiopian Airlines authorities.
"They called us to give us a report on bodies and the reasons for the crash but there was no information," one of the victims stated.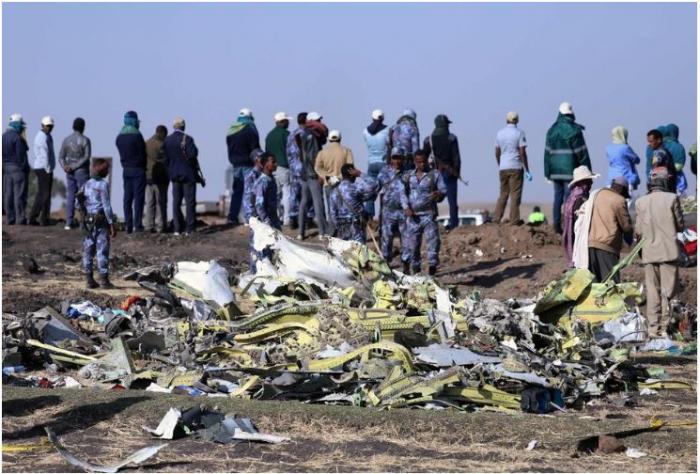 On Tuesday, the Ethiopian Airlines spokesman, Asrat Begashaw, explained that the process of identifying some victims could take longer.
He noted that due to the impact and ensuing fire, the identification of some remains could take weeks or months and may need to be done via dental records or DNA.
An expert who spoke to Reuters stated the process might be complicated because the passengers were from more than 30 countries and Ethiopia had limited forensic capabilities.
The Sunday morning plane crash which happened shortly after Ethiopian Airlines Boeing 737 MAX8 airplane took off killed 157 people, among them 32 Kenyans.
The plane was also carrying 18 Canadians, 6 Egyptians, 9 Ethiopians, 7 French nationals, 8 Americans, 8 Italians, 8 Chinese, and 7 Britons among others.