A Greek international identified as Antonis Mavropoulous was on Sunday questioned after he survived the Ethiopian Airlines plane crash tragedy that killed 157 people.
Mavropoulos, who is the president of the International Solid Waste Association, a non-profit organisation, through his facebook page, stated that he was taken to a police station at Bole airport after he was the only passenger who never boarded the ET 302 Nairobi bound flight.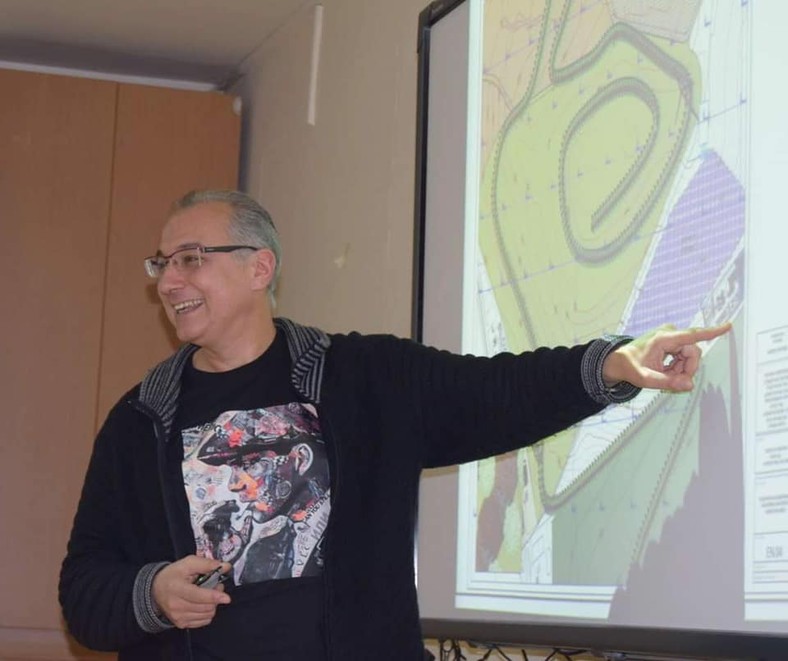 "He told me gently not to protest and say thank you to God, because I am the only passenger who did not enter the flight ET 302 which is missing.
"This was why they couldn't let me go, until they determine who I was," remarked Mavropoulos.
According to the head of the organisation, he missed to board the flight after he arrived at the departure gate two minutes after it was shut.
"I lost it for two minutes when I arrived. The boarding was closed and I watched the last passengers in the tunnel go in.
"I screamed to put me in but they didn't allow it," stated Mavropoulos.
He further pointed out that the airport officials instead booked him another flight that was going to Nairobi where he was supposed to attend the annual assembly of the UN Environment Programme.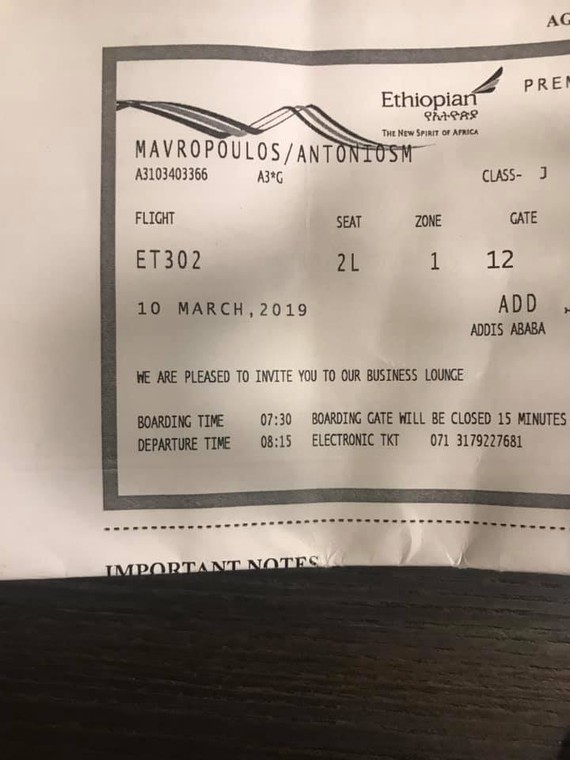 The lucky owner who posted the ticket he had for the aircraft that crashed, revealed that he was pulled away by security officers as he was about to board the next flight.
Reports indicated that the flight ET 302/10 which took off at 8:38 AM had crashed around Bishoftu area (Debre Zeit).
A statement from the Ethiopian Airlines had stated that the aircraft B-737-800 MAX which left Bole International Airport in Addis Ababa had lost contact with the control room at around 8:44 AM which was six minutes after take-off.