Ethiopian Airlines has grounded its fleet of Boeing 737-MAX 8 planes, it said in a tweet Monday.
Accident Bulletin no. 5 Issued on March 10, 2019 at 07:08 AM Local Time pic.twitter.com/dKcCIWONlE— Ethiopian Airlines (@flyethiopian) March 11, 2019
China has also grounded its entire domestic fleet of Boeing 737 Max 8 planes after the aircraft's second air disaster in five months rocked the aviation industry.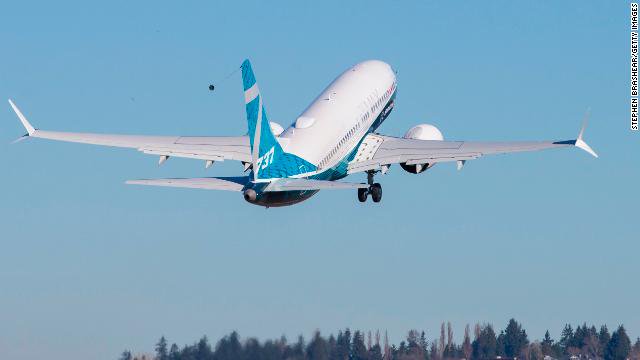 The grounding went into effect following the crash of one of its Boeing 737 MAX 8 planes in a remote, hilly area that is a two-hour drive from the capital of Addis Ababa on Sunday. All 157 people on board died. The airline's Boeing 737-MAX 8s will remain out of action "until further notice," according to the tweet.
"Although we don't yet know the cause of the accident, we had to decide to ground the particular fleet as extra safety precaution," the airline said.
The crash of the Ethiopian Airlines jet on Sunday, which followed the Lion Air tragedy in Indonesia in October, raised fresh concerns over what is the US manufacturer's best-selling jet.
The plane took off at 8:38am (0638 GMT) from Bole International Airport and lost contact six minutes later near Bishoftu, a town 37 miles southeast of Addis Ababa. The plane came down near the village of Tulu Fara.
The CEO of Ethiopian Airlines, Tewolde GebreMariam, said the pilot had reported technical difficulties after takeoff and asked for clearance to return to Addis Ababa. He said the pilot had flown more than 8,000 hours and had an "excellent flying record."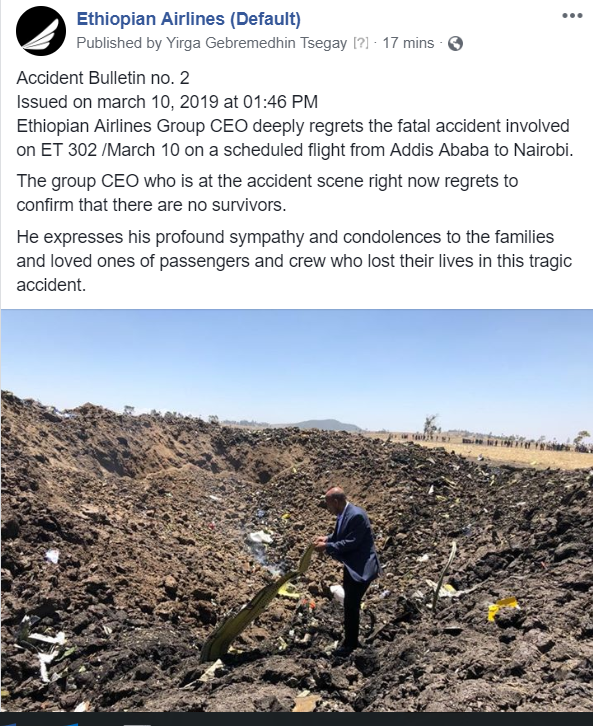 Right now, it's unclear what caused the crash. Investigators are currently searching for the flight data recorders. GebreMariam, who visited the site, also said it was too early to tell if the plane crash-landed or conducted an emergency landing.
"As it is a fresh incident, we have not been able to determine the cause. As I said, it is a brand new airplane with no technical remarks, flown by a senior pilot and there is no cause that we can attribute at this time," GebreMariam said.