Around the world, families have been gripped by grief. At the Addis Ababa airport, a woman called a mobile number in vain. "Where are you, my son?" she said, in tears. Others cried as they approached the terminal.
It was not clear what caused the Ethiopian Airlines plane to go down in clear weather six minutes after departing Bole Airport in Ethiopia's capital Addis Ababa on its way to Nairobi, the capital of neighbouring Kenya.
The accident was strikingly similar to last year's crash of a Lion Air jet that plunged into the Java Sea, killing 189 people. Both crashes involved the Boeing 737 Max 8, and both happened minutes after the jets became airborne.
Accident Bulletin no. 5 Issued on March 11, 2019 at 07:08 AM Local Time pic.twitter.com/rwxa51Fgij— Ethiopian Airlines (@flyethiopian) March 11, 2019
Shocked leaders of the United Nations, the UN refugee agency and the World Food Program announced that colleagues had been on the plane.
The UN migration agency estimated some 19 UN-affiliated employees were killed. Both Addis Ababa and Nairobi are major hubs for humanitarian workers, and many people were on their way to a large UN environmental conference set to begin Monday in Nairobi.
The CEO of Ethiopian Airlines, Tewolde GebreMariam, said the pilot had reported technical difficulties after takeoff and asked for clearance to return to Addis Ababa. He said the pilot had flown more than 8,000 hours and had an "excellent flying record."
"Ethiopian Airlines is one of the safest airlines in the world. At this stage we cannot rule out anything," CEO Tewolde Gebremariam told reporters. He visited the crash site, standing in the gaping crater flecked with debris.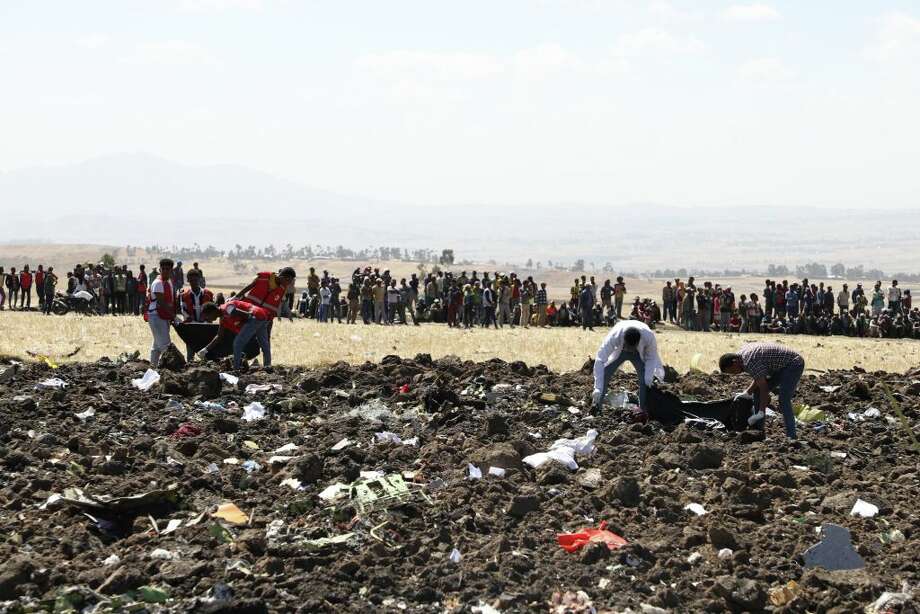 Black body bags were spread out nearby while Red Cross and other workers looked for remains. As the sun set, the airline's chief operating officer said the plane's flight data recorder had not yet been found.