A Nigerian drug lord was this week arrested and deported for the second time after making a mysterious return into the country.
According to the Department of Immigration Services, it is not clear how Kelvin Adeshina Akinjiola returned to the country after being deported in 2018.
He was first expelled from the country on July 10, 2018 by Interior Cabinet Security Cabinet Secretary Fred Matiang'i.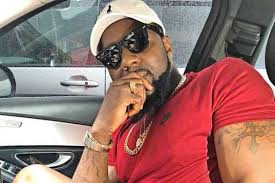 Adeshina was apprehended upon arrival at the Murtala Muhammed International Airport in Lagos, Nigeria.
"He was deported on Saturday and arrested upon arrival in Lagos, Nigeria," Alexandra Mutesi, Director of Immigration services, told the Sunday Nation
The suspected drug lord was arrested after Kenyan officials informed their Nigerian counterparts that he was engaged in drug trafficking.
Sources claimed a former powerful police boss unsuccessfully attempted to secure the release of Adeshina.
He is a popular figure in the city's high-end entertainment facilities where he is usually seen with influential individuals and often dishes out money openly.
Sunday Nation further reported that the illegal immigrant is usually spotted in the company of armed guards.
In recent years, several foreigners from West Africa have been deported from the country but somehow managed to sneak back.