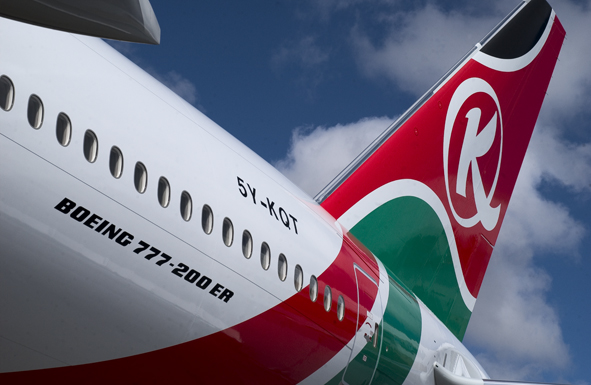 We call it the national Carrier, Kenya Airways, however it is treated as an individual company because that is how it stands. The company is struggling with an enormous debt of Ksh22 billion shillings and will loose the aircrafts if it is not seatt;ed in time.
For this reason the government is looking into overseeing the delisting of KQ, manage its nationalization, and protect it as a national asset.
Kenya Airways should be treated as a national asset… and not a financial one because it is the only carrier interested in the growth of the Nairobi hub. says the document, which was accepted by the Cabinet.
If the government does not come throguh to the airlines help the nation not only stands to loose the airline but also loose 60% of revenue earned in JKIA. That means several terminals will be closed.
The government is currently the majority shareholder in KQ, with a 48.9 per cent stake.
KQ Lenders 2017 Limited is the second largest shareholder at 38.1 per cent, and KLM the third with 7.8 per cent. The rest is shared out among minority shareholders (2.8 per cent) and KQ employees (2.4 per cent).
"For 17 years, before competition arrived, KQ was one of the most profitable airlines on earth, but this market has dramatically changed. KQ has made mistakes in the past, but we have to either face the competition or copy their model or they will run us out of town," says the airline's CEO, Mr Sebastian Mikosz.
The other option, the team warns, is to sit back and watch the airline fall to competition. "Our only desire is to emulate the success of our competitors, Ethiopian Airlines, Emirates and Qatar Airways which are all strongly protected by their governments," Mr Mikosz says.
"It is important to note that, among its competitors, Kenya Airways is the only one that is privately owned, listed, and that doesn't benefit from airport revenues."
While suggesting how to revive what was once a coveted airline, the document also shows how the government's neglect over the years has contributed to KQ's current predicament.
Having already gone through restructuring over the last two years, KQ still owes Sh220 billion — and is not making as much as it should.
"The growing presence of highly subsidised and protected African and Middle Eastern carriers operating into Nairobi has continued to weaken KQ's ability to improve its revenue earnings," the document says.
The emerging picture is of an airline literally spending more than it is making. Currently, KQ makes an average of Sh75.8 per seat per kilometre.
It, however, spends an average of Sh77.6 on each seat per kilometre.S
The Project Simba document also reveals that KQ has at least Sh2.5 billion trapped in bank accounts held in other African countries, but does not specify why the national carrier is unable to recover the "blocked funds".
More so, being cash strapped, the airline is unable to enter fuel-hedging contracts — deals which cap the cost of fuel to avoid the effect of global fuel price fluctuations — with suppliers. Last year alone, KQ spent an additional Sh6.1 billion due to the rise in global fuel prices.
At home, KQ is on a level playing field with competitors, but abroad it does not enjoy the same neutrality offered other carriers by the Kenyan regulators.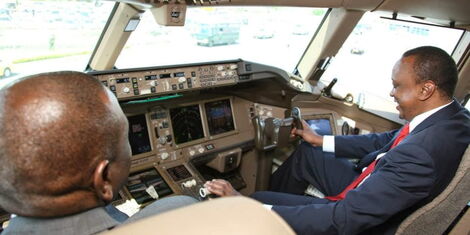 Ethiopia, Rwanda, Qatar and the United Arab Emirates, for instance, have given tax breaks to their national carriers and given relief to flight bookings done by local agents, which lowers operation costs and, ultimately, ticket prices.
Ethiopian Airlines, KQ's biggest threat, has taken advantage of its government's support and bought into national carriers in other countries through strategic deals that have given it an easy time operating outside its own borders.
At the moment, data shows that the Kenyan government gives 90 per cent of its cargo business to foreign freighters since KQ operates only two Boeing 737s.