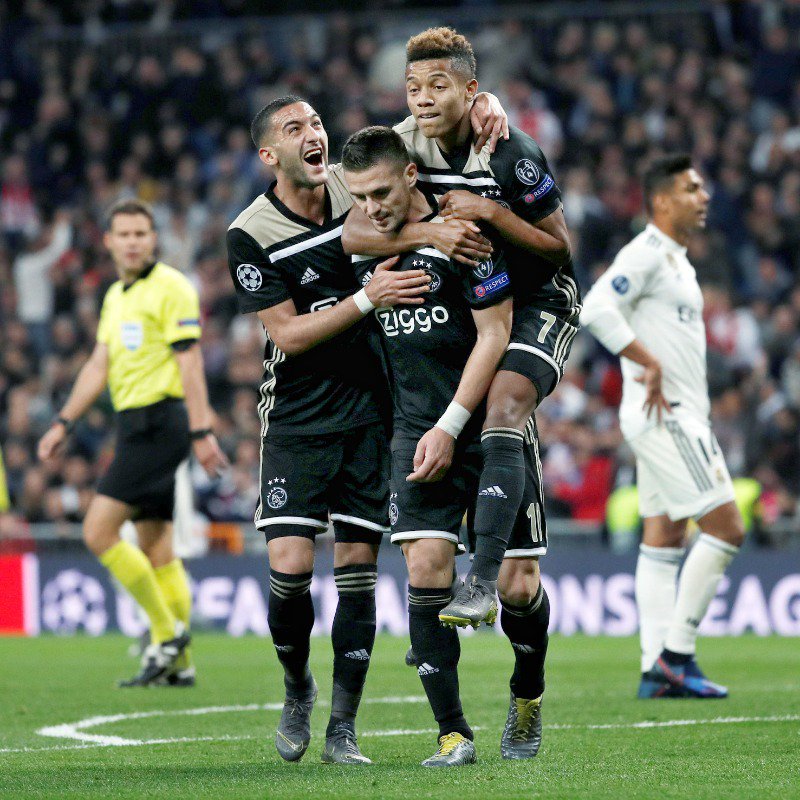 'Ajax cannot compete financially. Our wage budget for the first, second and youth teams is €28m. That's what Gareth Bale earns in a year,' – Those were the exact words of Ajax's Director of Football and former Arsenal Great Marc Overmars.
This angle for Lasse Schone's free-kick for Ajax the other night… 😍 pic.twitter.com/gDppJiJW69— FOOTY.COM (@footydotcom_) March 8, 2019
It breaks the hearts of football lovers to find out that a squad that brought down the mighty Los Blancos in the Champions League will be no more next season.
#ForTheFuture 💎#UCL #reaaja pic.twitter.com/t7ecExyR0J— AFC Ajax (@AFCAjax) March 6, 2019
Ajax Amsterdam produced a masterclass comeback against Real Madrid in the Champions League on Tuesday, beating the La Liga giants 4-1 after falling behind in the previous leg.
The Dutch-based outfit is one of the best talent-producing clubs in Europe alongside AS Monaco.
Over the years, these clubs have managed to produce Europe's finest talents that have gone ahead to grace iconic grounds across the world.
The Ajax academy is famous for producing iconic football personalities like Johan Cruyff, Dennis Bergkamp, Patrick Kluivert and Luis Suarez.
European giants like Barcelona have good academies as well but they have fallen behind recently probably due to the need to deliver instant results.
This has prompted them to move into buying talent instead of creating it.
The La Masia academy in Barcelona is famed for producing the likes of Lionel Messi but it was built by a graduate of the Ajax academy Johan Cruyff – who has a stadium named after him in Barcelona.
The shift of the European giants from producing talent to buying has turned the food chain by the head and put the producing clubs at risk of underperforming due to talent drain.
AS Monaco for example, ripped a huge chunk is their 2016-17 squad which had just won the Ligue 1 title.
The players set out for greener pastures in other leagues while others had the guts to just make a trip across France to Paris St. Germain.
The move by the Monaco board left the club crippled and struggling with poor results.
Back to Ajax
The Eredivisie outfit is under threat of losing half of its rising stars, with an exodus that is set to gather momentum in the Summer already underway.
Frankie De Jong, the midfield maestro who outplayed Toni Kroos and Luka Modric, has agreed a £65m transfer to Barcelona.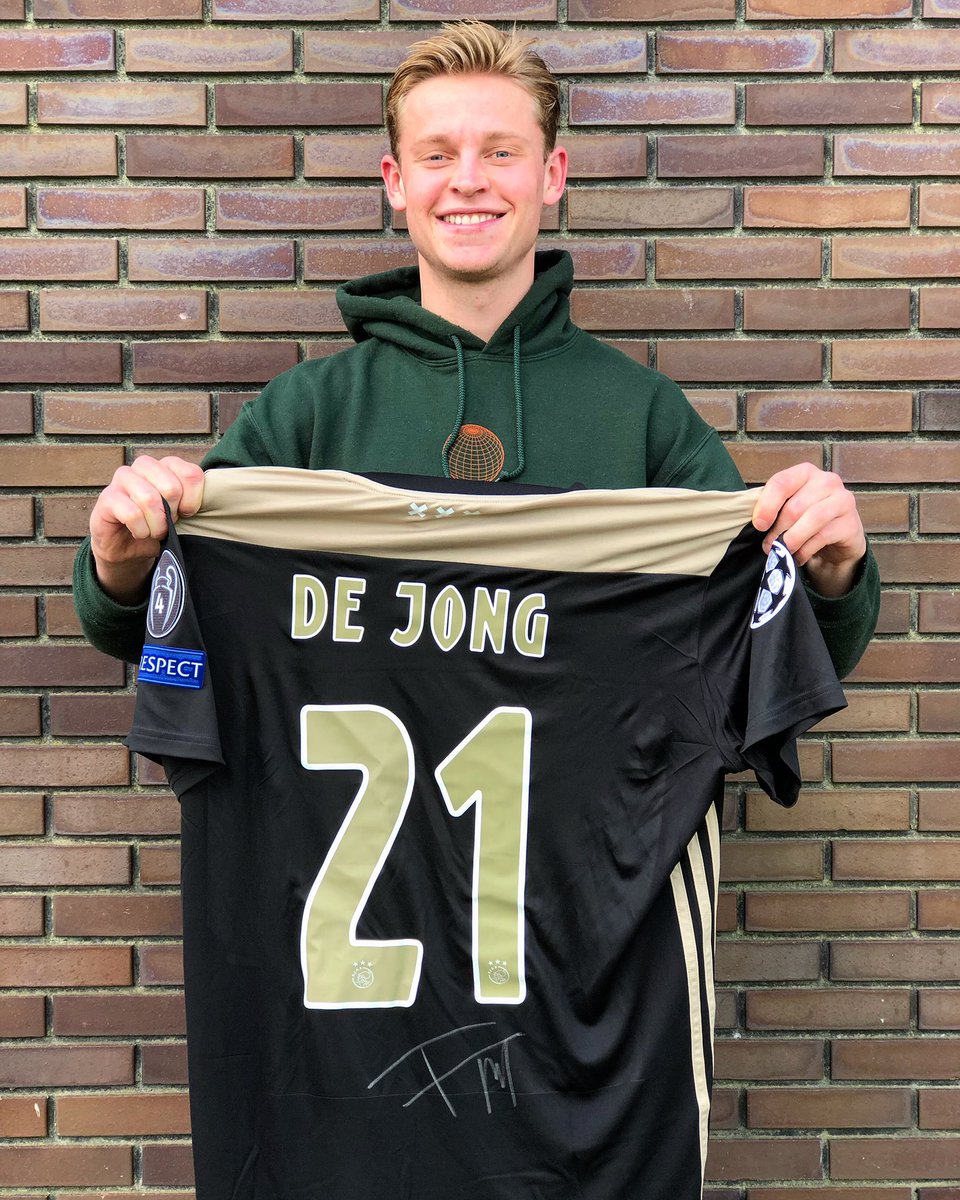 He could be followed by a number of starlets. They include:
Hakim Ziyech
Age: 25 Position: Winger
Apps: 116 Goals: 37
Moroccan has 14 goals and 11 assists in 2018/19 Eredivisie. He Scored opener in Madrid.
Matthijs de Ligt
Age: 19 Position: Centre back
Apps: 101 Goals: 10
The £70m-rated teenager has already won 13 Dutch caps.
Andre Onana
Age: 22 Position: Goalkeeper
Apps: 123 Clean sheets: 55
Barcelona academy graduate has 16 clean sheets in 2018/19.
David Neres
Age: 22 Position: Winger
Apps: 86 Goals: 23
Ajax rejected a £38million bid for Neres in January from Chinese side Guangzhou Evergrande.
As the donor clubs keep making profits, on-field achievements are hugely affected.
DESTABILIZATION
The trend is becoming dangerous to the beauty of football and has seen elite leagues destabilized, with leading clubs buying talent off their competitors.
For example, Bayern Munchen have grabbed a couple of stars from Borussia Dortmund leaving them with no choice but to settle for second best every year.
Whether the world football governing bodies impose some serious limits to protect clubs with less financial firepower remains to be seen.