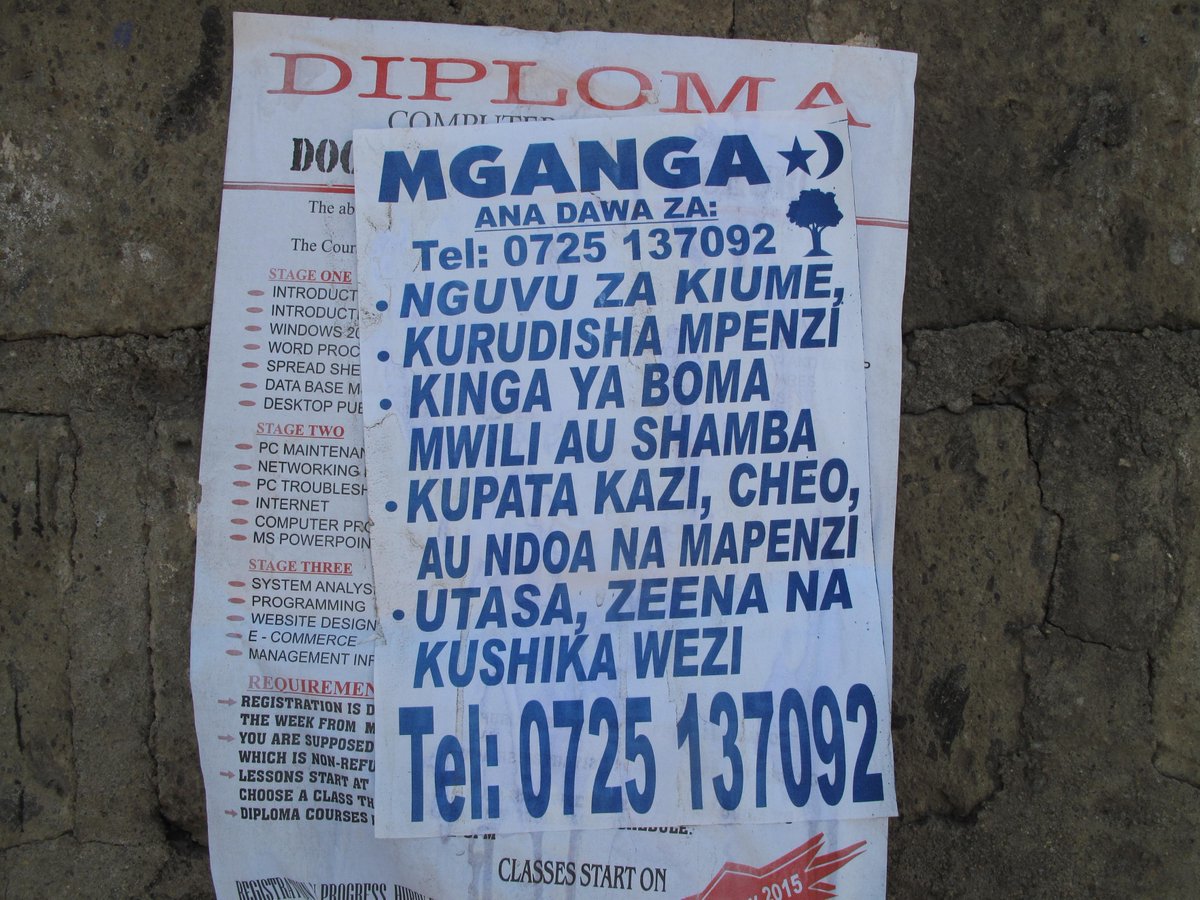 Half of Kenyan women have sought the services of a witch doctor in the last seven years, a shocking new study finds. Apparently, according to these research findings, Kenyan women are tired of waiting and praying for their destinies and they have taken matters into their own hands.
The study, conducted by research firm Ipsos Synovate, involved half a million Kenyan women aged between 21 and 70. The study was conducted in five major towns namely, Nairobi, Mombasa, Kisumu, Eldoret and Nyeri. 80 per cent of the women interviewed classified themselves as religious.
The study subjects were asked questions regarding their religious beliefs, their opinions on witch doctors and whether or not they had personally sought the services of a witch doctor. The shocking findings show that every one in two women has been to a witch doctor in the last seven years. 38 per cent of those polled admitted that they are repeat customers of these witch doctors.
Nairobi had the highest numbers, with up to 58 per cent of those polled admitting that they had sought these services. Eldoret recorded the lowest numbers with 50 per cent. Of those who reported that they had not visited a witch doctor, 15 per cent admitted that they would consider it if they were caught between a rock and a hard place. 95 per cent of those who visit witchdoctors in their communities said that they were introduced to the practice either by close friend or a family member.
Why are Kenyan women flocking the witchdoctor dens in droves? According to the study, which is titled What the Kenyan Woman Wants, most women go to these places seeking help for love problems. Women go there to get potions to either help tame a straying man or to get a man that they want who is out of their reach.