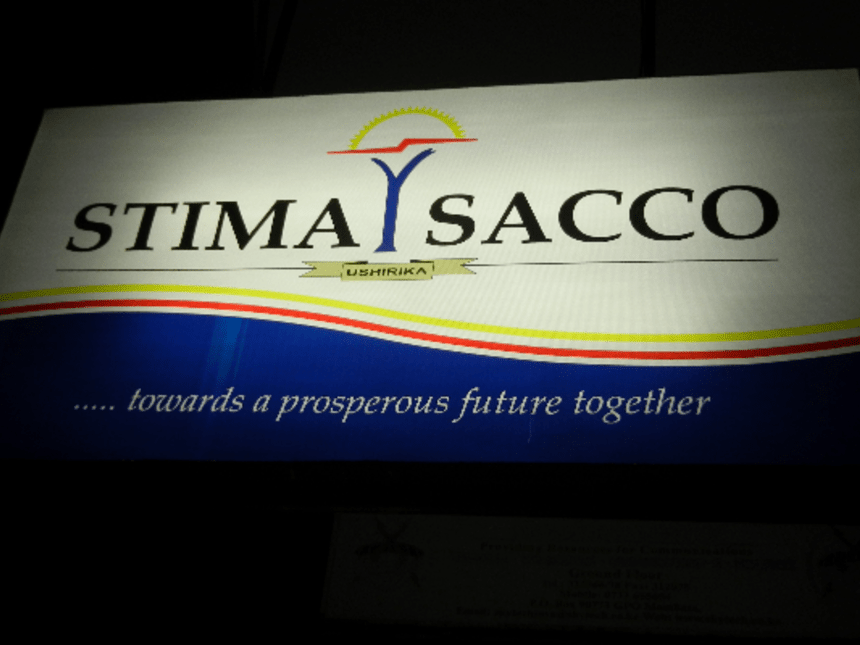 The Stima Investment Co-operative Sacco is glaring at a possible half a Billion fraud case involving top administrators.
As a result, the commissioner of Co-operatives has ousted the entire board, who represented the 13,565 members at the management level.
An audit by Deloitte reveals that the money was lost through multiple irregular land purchases without prior due diligence. Other purchases were left halfway after the initial deposits.
For instance, in 2016, the sacco is said to have acquired a 15-acre piece of land in Kisumu at an estimated Ksh.48 million and paid 20 percent of the amount. The members were shown the wrong plot, so as to make them to allow for the payment. They would later learn that the plot was elsewhere, and there were 12 families living on the land as squatters.
Could Stima Sacco be the next Ekeza Sacco ? Investment Business in Kenya through Saccos is becoming a Lucrative cash cow for many @LegalEzra @dahir_liban. pic.twitter.com/F0anCTP9z1

— W O O D L A N D (@woodlandbaston) March 4, 2019
The Ksh9.6 million paid for the land is now at stake, and the sacco is unable to posses the land.
The sacco also is said to have committed to buy 140 plots at Isinya at Ksh91 million. 10 percent of the amount was paid, with a promise to pay the rest in 120 day. It has never happened to date, and hopes are flimsy as the sacco is now begging to be given 14 plots instead.
In Today's Brief

~ KRA Boss tenure comes to an end
~ State cracks down on Stima Sacco Board over Sh 500M fraud involving members funds pic.twitter.com/FTlmFns8g3

— Kenyanwallstreet (@kenyanwalstreet) March 4, 2019
The management, in court papers is accused of collecting money from members even before signing preliminary purchase agreements with the members.
In one account, the sacco received a Ksh100 million deposit from KenGen Foundation, which was supposed to have a 16 percent return on investment instead of 12 percent, as per its capping rules.
Why was due diligence done? I think the DCI, DPP and EACC should be after those in charge. We are suffering due to "due diligence mishaps" Look at STIMA SACCO investment pic.twitter.com/6FnTwLnzkD

— john thomi (@JohnThomi) March 4, 2019
Worse still, the funds were used to pay dividends for members for two years instead of being invested as would be the norm. as a result, the funds have accumulated interest and now Stima Sacco owes the foundation at least Ksh150 million.
In 2017, the sacco is accused of presenting a misleading financial statement to its members, which they have promised to rectify.
With all these allegations, the board has moved to court seeking to quash the decision by the commissioner of Co-operatives.
They argue that they were legally elected into office, and there is no basis in removing them.
Stima Investment Sacco board ousted in Sh500m land fraud probe https://t.co/TAHL6Sus59 pic.twitter.com/zJUSXJtpum— BusinessDaily (@BD_Africa) March 4, 2019