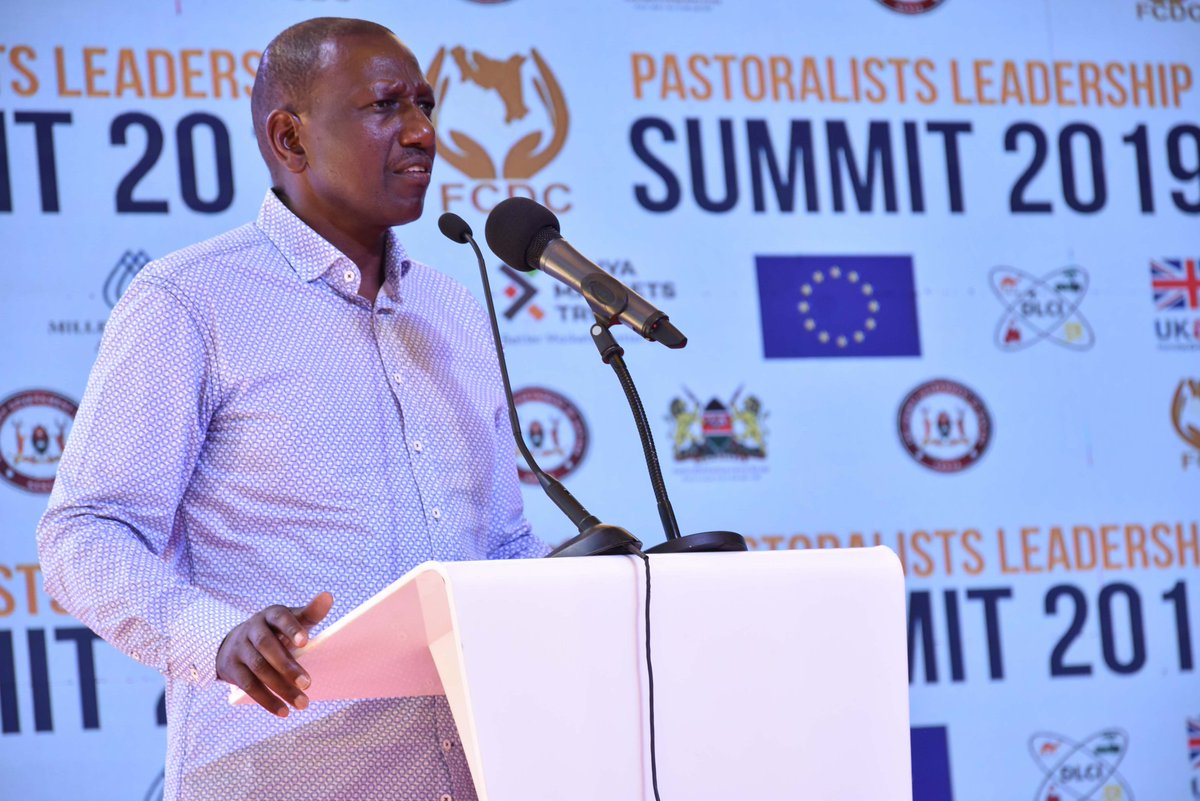 There is no doubt that DP William Ruto is a strong defender and lover of the ruling Jubilee Party.
Ruto seem's like a man who is always ready to take a bullet for his Party, a Party with which he plans to streamline his race to succeed President Uhuru Kenyatta come 2022.
The Jubilee administration has time and again been embroiled in a number of corruption wars that have all but seen President Kenyatta's leadership questioned by a number of Kenyans and leaders with many arguing that the head of State has been defeated in the war against Corruption.
DP Ruto however thinks otherwise and believes that some people are out to erase Jubilee's development record through propaganda.
Ruto has now cautioned the said individuals that Jubilee's excellent record in service delivery will not be affected by mere propaganda and exaggerations.
He said the Jubilee administration has a solid plan for the country that would transform the lives of Kenyans.
Dr Ruto cautioned Kenyans against a smear campaign run by people seeking to taint Jubilee's track-record and stain President Uhuru Kenyatta's legacy.
"We built the Standard Guage Railway, we have built roads, we have connected thousands of households and businesses to power, and we will build dams because we are a responsible government focused on delivering on our promises," the DP said.
Ruto spoke on Saturday during the launch of the 2019 National Lenten campaign in Nyeri. Opposition leaders Kalonzo Musyoka and Musalia Mudavadi were present.
The DP said construction of dams in various parts of the country will continue "because it is in tandem with the Big Four agenda".
He said it was unfortunate that some leaders are politicising development projects in the name of the fight against corruption.
"What is unacceptable to us is the use of propaganda with the aim of politicising and profiling government projects so that development partners can run away," he said.