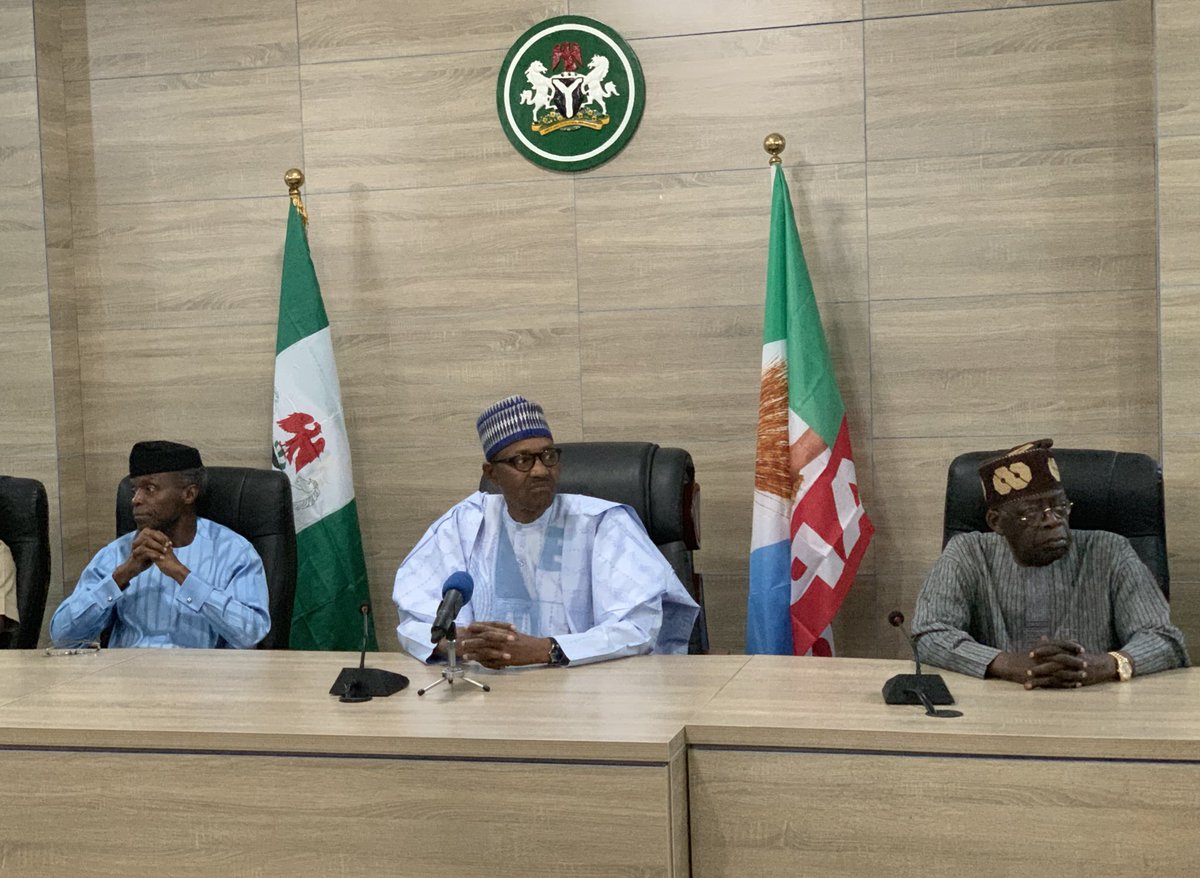 Officials declared early Wednesday that Muhammadu Buhari had won a second term as president of Africa's most populous country with an unassailable lead of more than four million votes , where voters rejected a corruption-stained candidate in favor of a leader who promised to continue a campaign to eliminate graft.
That Muhammadu Buhari of the APC, having satisfied the requirement of the law and scored the highest number of votes is hereby declared the winner and is returned elected. #NigeriaDecides2019⁠Result pic.twitter.com/oz89PAz1QM— INEC Nigeria (@inecnigeria) February 27, 2019
Not long after midnight, election officials finished counting the votes, making it apparent that Mr.
Buhari had defeated the leading candidate, Atiku Abubakar, by a wide margin in an election that was marred by pockets of violence. He was declared the winner shortly before 5 a.m.
Supporters of Buhari's All Progressives Congress (APC) had gathered to celebrate at his campaign headquarters in the capital, Abuja, even before the final results were announced.
Yet the president, who is 76, managed to overcome his deficits, and in some ways benefited from them. Turnout was low on Election Day, a factor that buoyed the president's fortunes since his loyalists were among those who bothered to vote in a race that had once been too close to call. Some analysts said many voters had stayed away from the polls because of despondency over the failures of the past four years.