Arsenal manager Unai Emery has spoken on Alex Iwobi's influence on the team. The Spanish tactician reveals certain players would rather have the Nigerian in the team over the Experienced German, Mesut Ozil, who also serves as 5th Captain. Ozil has lost his place in the XI to Iwobi since Emery took over last summer despite being the highest paid player at the London Club.
Alex Iwobi has always been a player that has divided opinion at the Emirates since making his Arsenal debut in October 2015. In and out of the team in Arsene Wenger's final few seasons at the club, the Nigerian international's game has improved since Unai Emery replaced the Frenchman at the helm back in May.
The 22-year-old is bang in form at present and he played a big role in Sunday's 2-0 win over Southampton as he produced a brilliant assist for Henrikh Mkhitaryan's goal. While he may not always be appreciated by some supporters, Emery has named the two members of his squad who do "feel better on the pitch" when Iwobi does play for the Gunners.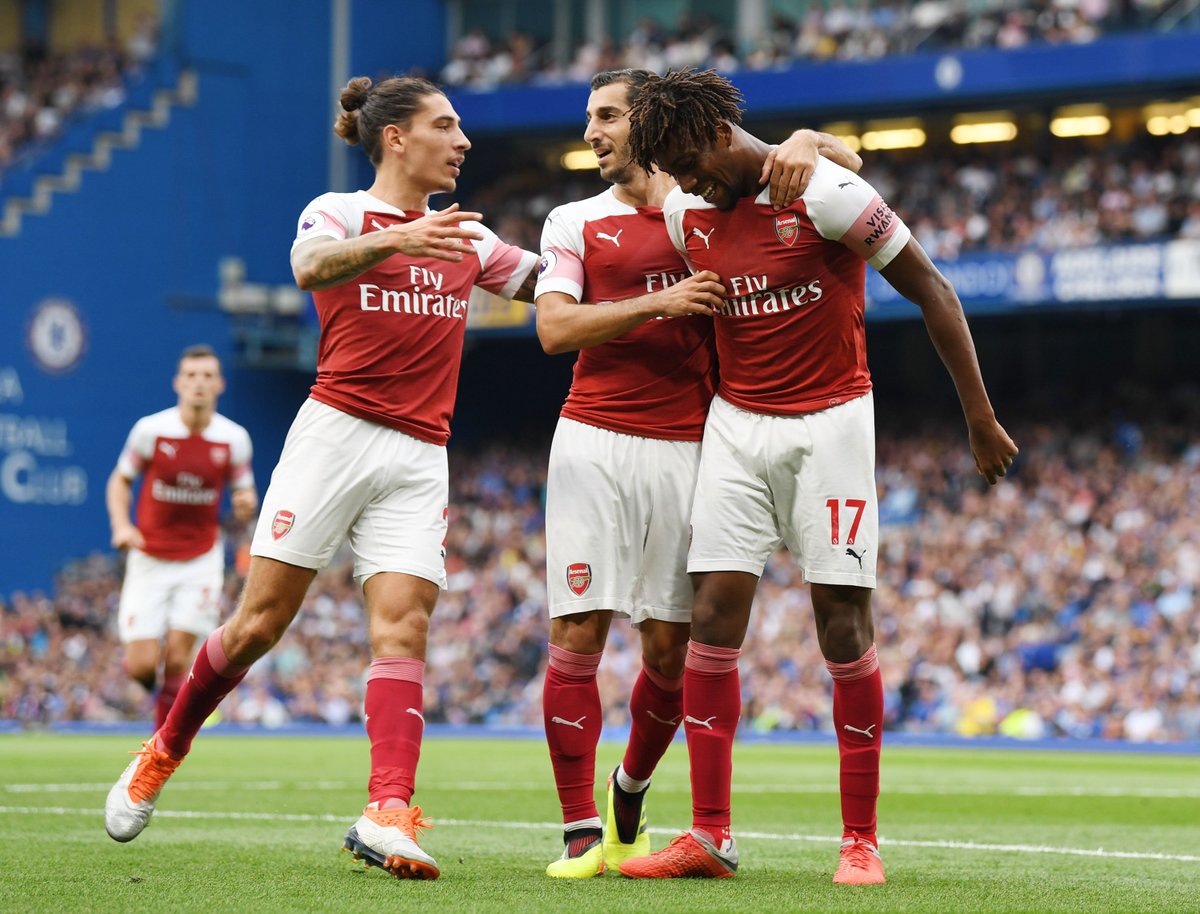 "When I ask Nacho Monreal and Send Kolasinac who is the player who you feel better on the pitch when he is playing, they say to us: Iwobi," said Emery (via The Independent ) ahead of Wednesday's game against Bournemouth. "It is because Iwobi can open space on the overlap for them. So I think Iwobi is giving a lot for us. We want to play and we want to create our philosophy and I think for that Iwobi is important. But he needs to carry on improving and he knows that the situation can still improve."
Quizzed on what the academy graduate must improve on, the Spaniard added: "When he is getting into the attacking third, into the box, he needs to be calm and to make better decisions in the final action so that he can assist and score more."
"We have to be demanding with him and he has to be demanding of himself, so that he can improve these things and increase his overall quality. But he is giving us a lot of attacking moments and opening space for other players when they are arriving to the ball. So I am very happy with him and I think that he is working a lot to improve."
Iwobi has flourished for the Gunners this season in the absence of German World cup winner Mesut Ozil. The Super Eagles attacker has scored 4 goals for Arsenal this season as his stock continues to rise at the North London clubside. Iwobi would hope to beat Ozil to a starting berth when Arsenal face AFC Bournemouth in midweek.