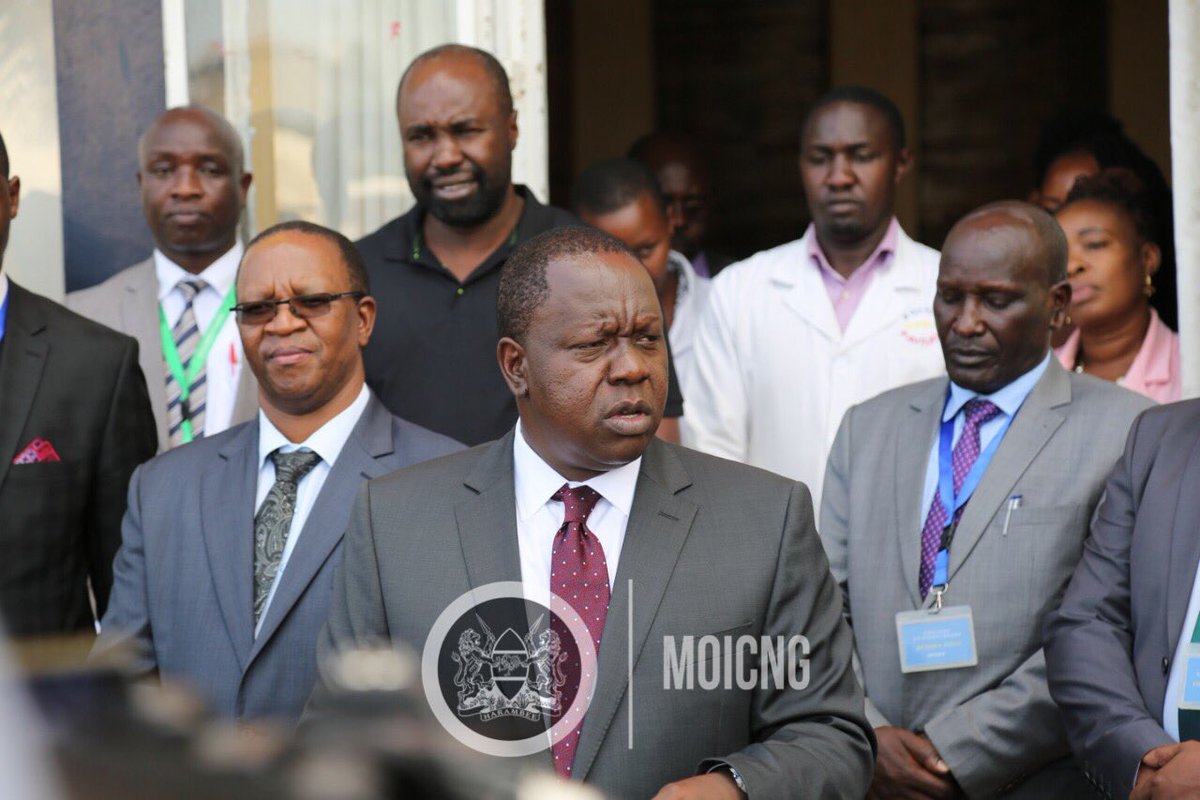 The firearms Licensing Board has revoked 36 licenses and confiscated 340 assorted firearms & 5,371 ammunition since the start of the vetting exercise that was directed by Interior CS Fred Matiangi later last year.
This update comes after PS Karanja Kibicho and CS Fred Matiangi assessed the progress of the ongoing vetting of private firearms holders at DCI Academy in South C.
Kibicho noted that after expiry of the 90-day moratorium, they will launch an extensive operation to mop up illegally or unlicensed firearms in the best interest of our country.
Matiangi says he's satisfied with the ongoing vetting of civilian firearms holders at DCI Academy in South C.
The firearms that were confiscated and licenses revoked were improperly issued under the past licensing regimes .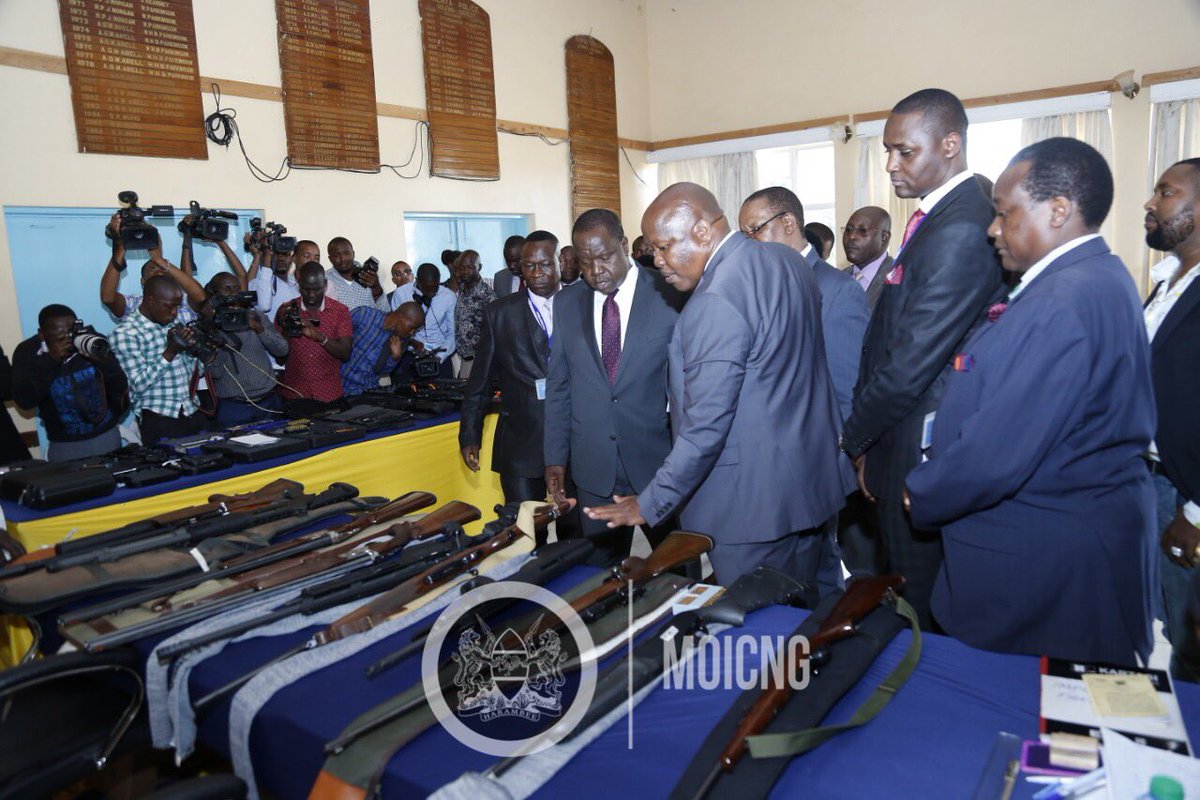 As from December 17, 2018, the Board began a 90-day rigorous verification exercise of all firearms certificates in the country in full exercise of its reasonable discretion and mandate.
This move was done after a directive that was issued by Interior CS Fred Matiangi.
Interior CS Fred Matiangi had also issued a directive to civilian gun holders and given an ultimatum for illegal gun holders to surrender the firearms.
Matiangi stated that this directive was on the basis of a deep concern by the procedural improprieties that have crept into the oversight of gun ownership and use by private citizens.
A couple weeks ago, fresh allegations of bribery on gun vetting process emerged after a Kenyan filed a complaint to the DCI.
Matiangi however says that he is impressed by the job that the new firearm
Licensing board is doing.
Dr.@FredMatiangi says he's satisfied with the ongoing vetting of civilian firearms holders at DCI Academy in South C. The new Firearms Licensing Board has confiscated 340 assorted firearms & 5,371 ammunition & revoked 36 licenses improperly issued under the past licensing regimes pic.twitter.com/OG1XFHT0kz— InteriorCNG Ministry (@InteriorKE) February 26, 2019