Ululations from the negotiation tent followed by wild cheer, song and dance sealed the deal in which city lawyer Kamotho Waiganjo won Kirinyaga Governor Anne Waiguru's heart.
The date was February 16, two days after Valentines Day, the setting in picturesque Kiamungo in Kirinyaga. Gathered to lent ear, eye and mouth to the traditional engagement event between the two lovebirds were invited guests, friends and family. No photos were allowed. Dressed in African regalia, Waiguru shyly walked to her soon-to-be husband, with her gaze fixed on the ground.
Kamotho had paid dowry, gone through the Kikuyu custom of paying for the locked gate to be opened, and identified her among women who had covered themselves to gauge his familiarity with his love. "It was a beautiful ceremony. The time was right for us to take our relationship to the next level," Kamotho told the Saturday Standard.
The event brought to an end speculation and hushed conversations on the status of their relationship. Love from a ferry In their own words, the love starts from a ferry in Likoni channel, Mombasa 10 years ago. At the time, they were travelling for constitutional conference and in the heat of Coast, they shared a simple meal – bread and Soda – that struck Kamotho's heart.
"I realised she was a basic girl," the former commissioner for Commission for Implementation of the Constitution (CIC) says. They were both consulting for parties that were negotiating the constitution. Kamotho was a team leader and Waiguru had been sent to advise them on public finance chapter. He decided to pursue her further.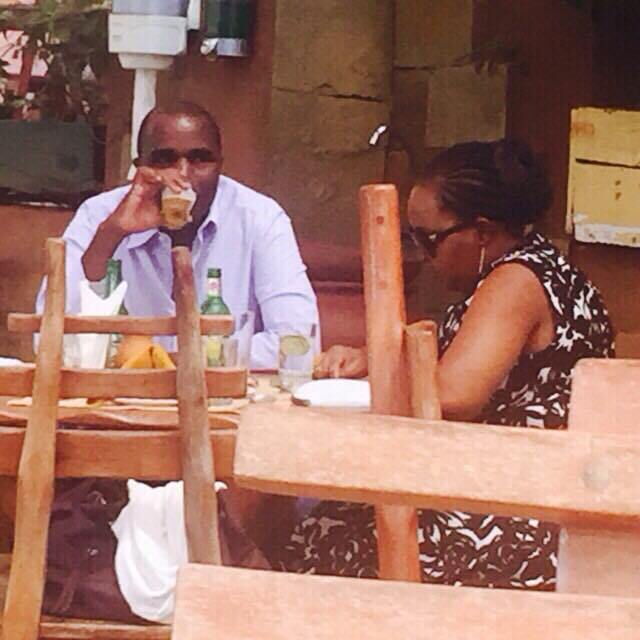 After several phone conversations, she submitted to his requests for a date. He took her to a Thai restaurant in Nairobi, and it is there that they had their first fight.
Both of them are divorced, and Kamotho says their ex-spouses have accepted that the two are destined together and are now supportive.