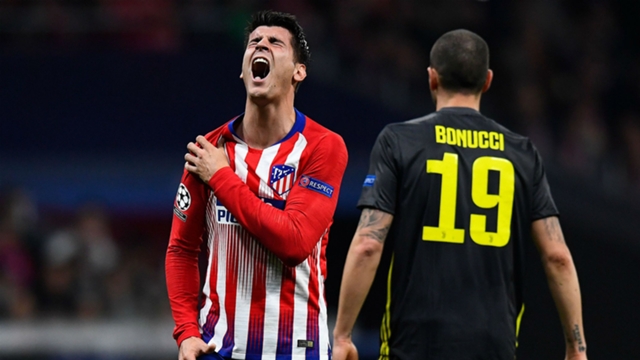 Morata was celebrating the start of his Atletico account in Wednesday only for the VAR to intervene and deny him.
The former Real Madrid forward was also denied by VAR in derby loss to his former team, Real Madrid, on Feb 9. The 26-year old had headed past the Real goalie and celebrated passionately but the review made a joke of him.
His Atletico Madrid team mate and midfielder, Koke, believes that the VAR technology will one day come in aid to him.
Morata has failed to score for his boyhood club since moving back from Chelsea on a loan deal.
During the after game press, the Spaniard international said, "In the end, VAR will one day give Morata a goal. 
"He has scored two goals that have been cancelled. If they cancel it, sometimes it is a goal and sometimes it is not. You have to respect the decisions. We respect the referees and we continue with the dynamic of trying to win games and score more goals in case they are cancelled." 
The midfielder went on to add express his joy for the victory,
"Very happy for the victory but there isn't anything done," Koke said. "We know about Juventus' quality, their potential… they're one of the best teams in the world. We are happy with the result, but nothing is decided yet. It is going to be a great battle in Turin, like a war. We'll need a perfect game to get through.
"Juventus are one of the best in the world, and you should never presume an Italian team dead, and neither Juventus. We are going to try to compete, to play a perfect game, as we did today, to be able to get through" 
When asked about CR7's gesture, he said,
"On the field I did not see anything," Koke added. "Maybe he was greeting someone. If you have five Champions League titles, then congratulate him. We cannot say anything else either."