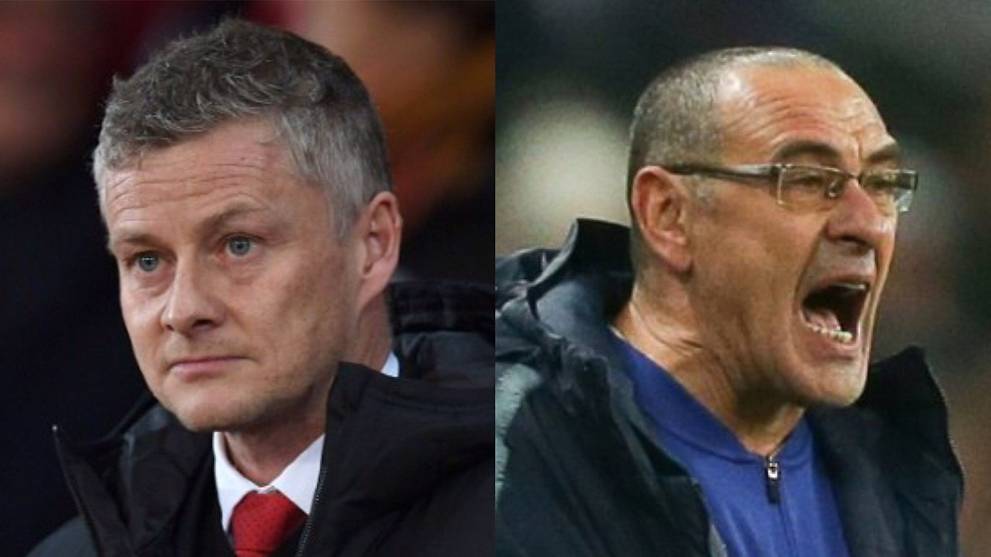 Just the other week,Manchester United disclosed that it cost them $25.31 million to sack Jose Mourinho.
If proof was ever needed that finding the right manager can be an expensive business, it was laid out in black and white, halfway down a news release about United's financial figures, under the section marked "exceptional items."
Chelsea, who face United in Monday's FA Cup fifth-round tie at Stamford Bridge, know all about sacking managers, too. When they dispensed with Mourinho during his second spell in charge in December 2015, the compensation package amounted to £8.3m, so the price of appointing the wrong man has clearly escalated over recent seasons.
Yet, as the two clubs prepare to battle it out for a place in the FA Cup quarterfinals, managerial uncertainty continues to hang over both like a thick fog.
There are some rays of light beginning to shine through at United, with caretaker manager Ole Gunnar Solskjaer giving the club's hierarchy a different kind of problem in the sense that he might actually have become the best option for the job on a full-time basis.
If he did get the permanent job, it would save them a reported £34m bill to prise Mauricio Pochettino from his Tottenham contract.
But at Chelsea, despite Thursday's 2-1 Europa League round of 32, first-leg victory over Malmo in Sweden, last summer's appointment of Maurizio Sarri is starting to look as though it is heading for the "expensive mistake" category.
So Monday's cup tie, a repeat of last season's final which was won by Chelsea, has become a game that, while important for their respective hopes of silverware this season, is now all about two managers fighting for their future, albeit in wholly different scenarios.
Sarri needs a victory to silence his critics – they include the club's supporters, who chanted, "You don't know what you're doing" during last month's 4-0 defeat at Bournemouth – after a dismal run of results that has seen Chelsea drop to sixth position in the Premier League.