Last week, it emerged that the Sh38 billion Itare Dam, a project under Rift Valley Water Services Board (RVWSB) was in doldrums. The dam with a daily capacity to yield 100,000m3/day is now in limbo given that the Italian contractor, CMC Deravena had filed for conservatory orders in anticipation of being declared bankrupt. The stalled project that was about forty percent complete has been pending for the last four months raising fears of it going into the same books of Umaa dam in Kitui and Badassa in Marsabit which have turned derelicts even after billions were sunk.
After more than Sh300 billion set aside by Jubilee government for water projects across the country, there is little to show on the ground as project delays, financing hitches and lethargy of contractors derail the dream. In magnitude, the combined cost of more than 60 dams launched throughout the country come second to Jubilee's single largest infrastructural project, the Standard Gauge Railway (SGR). But unlike the SGR which was completed in record time, they are moving at snail-speed with most stuck at land compensation stage. The projects which have huge potential in terms of food security straddle through the three ministries of Water and Irrigation, Agriculture and East African Community and Regional Development.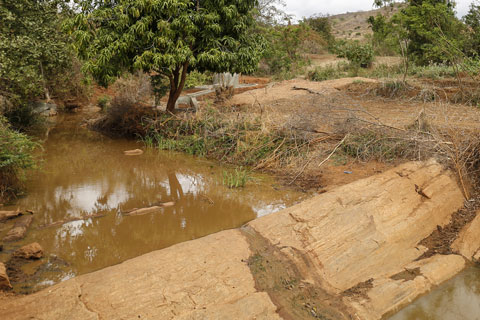 A report released by the National Treasury in possession of the Sunday Standard indicates that Umaa had gobbled Sh1.5 billion before it stalled due contractual disputes which arose on extension of time in 2010. It needed Sh1 billion more to complete. Unless quick interventions are done, Itare dam that was to benefit over 800,000 households in Kuresoi, Molo, Njoro, Rongai and Nakuru Town could shuttle down the same road. Water and Sanitation Cabinet Secretary Simon Chelugui is however confident that the project will continue. "We have agreed with the contractor that he subcontracts the jobs to other companies as a way of saving the project, if we cancel the deal, then we will be bound by the contractual responsibility," explained Mr Chelugui.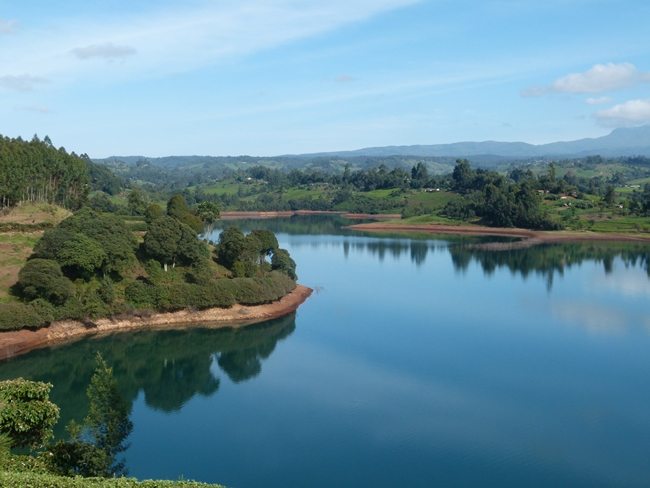 In the National Treasury report, Badassa dam had consumed Sh2 billion by the time it stalled nine years ago. Architectural designs and excessive foundation grouting works variations, stalled the project. Speaking of the ambitious water projects, Chelugui insisted they will ensure not only the availability of clean drinking water but also support a wide spectrum of economic activities. "We want to increase water coverage from current 60 to 80 per cent and subsequently the entire country by 2022," said Chelugui. The CS said his ministry will play a critical role in realisation of the Big Four agenda in the next four years given that water is key to development.
"The government can no longer supply Kenyans with water from rivers which is insufficient and there is need to improve dams in the country for water storage and conservation purposes," Chelugui said. But, apart from a few currently moving smoothly, the construction of dams has been stocked by controversy thus putting to question the rationale of the continued sinking of dams. On the Itare Dam project, the Treasury entered a deal in 2015 with BNP Paribas Fortis and Intesa Sanpaolo of Italy a Loan Agreement for funding of the project expected to be complete in 2020.
But from elders who had challenged its implementation sighting drying of rivers downstream to a contractor, battling bankruptcy, the project has been dodged by controversy. The dam's components comprised 57m high dam, 100,000m3/day water treatment works, 1.2m diameter 113km pipeline, 14.5km bulk transfer tunnel, water distribution improvement works, sewerage network and treatment works. Before it kicked off, the project had been caught up in political lethargy.
Just like the Itare's case, implementation of the Sh6.8 billion Northern Water Collector Tunnel project was shaken to the core by the national politics with allegations of desertification down stream also emerging. The project funded by the World Bank seeking to divert water from sources in Aberderes to Thika's Ndakaini Dam for use in Nairobi came under political attack by opposition leader Raila Odinga, and local leaders in Murang'a and other counties down stream who claimed Murang'a, Garissa, Ukambani and Tana River Delta regions would turn into deserts in five years. Today, there are tens of projects ongoing that have been dodged by delays that could see the inflated variations costs. High Grand Fall dam, a grandiose project is one of such. Conceived in 2012, the Sh150 billion project promised to boost irrigation farming in Galana Kulalu irrigation scheme in Tana River County and similar projects in Kitui and Tharaka Nithi is yet to pick up.