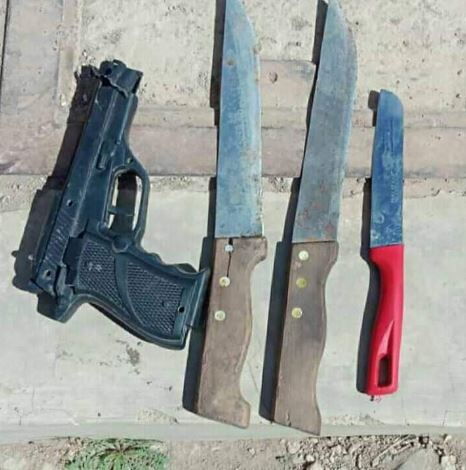 A man who was photographed armed with a concealed gun in his waist at Pipeline in Mukuru really trended on social media.
Residents said their lives could be in danger if the increasing number of guns in wrong hands is anything to go by.
Moreover a woman can also be seen walking towards the man's direction oblivious of the danger that she may be putting herself into.
Sometime in the afternoon though more images circulated showing the individual had been arrested.
Details reveal that the individual is known as Alex Maina, and he was arrested together with a colleague of his known as James Kirucha.
Reports by the DCI revealed that both individuals are garbage collectors at Mukuru in areas of Pipeline estate in Nairobi.
The DCI also indicated that the two individuals were lucky to be arrested since they would most likely have been on the receiving end of worst experiences of getting themselves killed.
A review of the pictures offered by the authorities also found out that the gun in possession of the suspect was only a toy pistol with some knives.