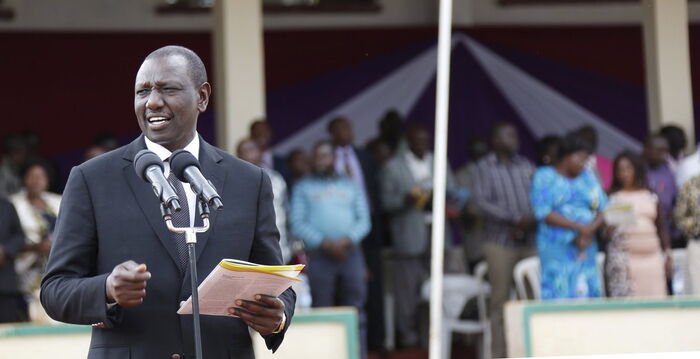 When men of the people mingle with men of the cloth only Deputy President William Ruto can tell you how it turns out in their hearts better.
The DP, who is also synonymous with the use of the phrase "maisha ni kujipanga my friend" has stated that he would be a man of the pulpit and that he was not ashamed of his faith.
He was speaking on Friday in Trans Nzoia while celebrating 50 years of service of Bishop Samuel Thion'go of the Pentecostal Evangelical Fellowship of Africa (PEFA) Church.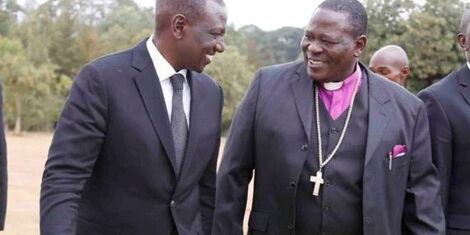 He explained that it was his faith that drove him to be a common figure in church activities, often involved in initiatives like harambees for building sanctuaries for the Lord.
The DP has testified in several occasions that he was raised in a strong Christian background straight from his childhood in Sunday school to his adulthood as a leader of the Christian Union in high school and university.
He also has a good comprehension of the Bible, which he demonstrated when he came to the rescue of Baringo Senator Gideon Moi at one time when he was struggling to locate a scripture.
He is also on record challenging former Premier Raila Odinga, disputing him on the narrative that River Jordan was overcrowded with crocodiles when the Israelites wanted to cross over on their way to Canaan.