Is MP Aisha Jumwa ending 2018 on a bad note? After facing serious challenges in Raila Odinga led ODM party over his obsession with Dr William Ruto, the lawmaker is now in woes with a Malindi Pastor!
Controversial Malindi pastor Paul Mackenzie has warned area MP Jumwa against inciting the public against his church.
Speaking at his church Good News International in Malindi town, Mackenzie told off the lawmaker and vowed to take action against her and other politicians opposed to his church activities.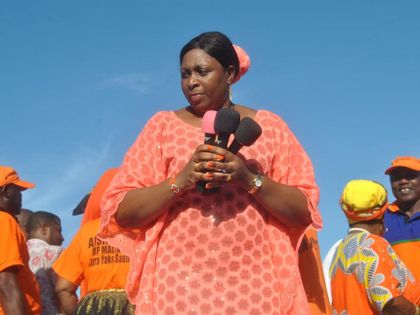 "If anyone feels offended about my summons and teachings in accordance to the scripture, let them go to court and produce evidence, I am not afraid to serve my god," he said.
Jumwa reportedly threatened to rally the public to storm the church over claims of radical teachings that have seen children skip school after they were 'brainwashed' that education was a worldly thing.
The legislator is also said to have accused Mackenzie of giving bribes to security agencies to prevent the church from being closed down.
"It is absurd that despite having been arrested about three times and charged, the pastor is still scot free and continues with his work of radicalising school children," said Jumwa.
In September, a video clip of children aged between six to 17 years renouncing education went viral on social media leading to public outcry.
In the two-minute video clip, one of the boys is heard responding to a question saying education is ungodly as revealed in the holy scriptures.
In October last year, police officers raided the Good News International church and rescued about 93 children.
Pastor Makenzi and some church members were arrested.
The preacher was later taken to court and charged with promoting radicalisation and teaching children in an unregistered school at his church.
He denied the charges and was released on a Ksh.500,000 bond with surety.