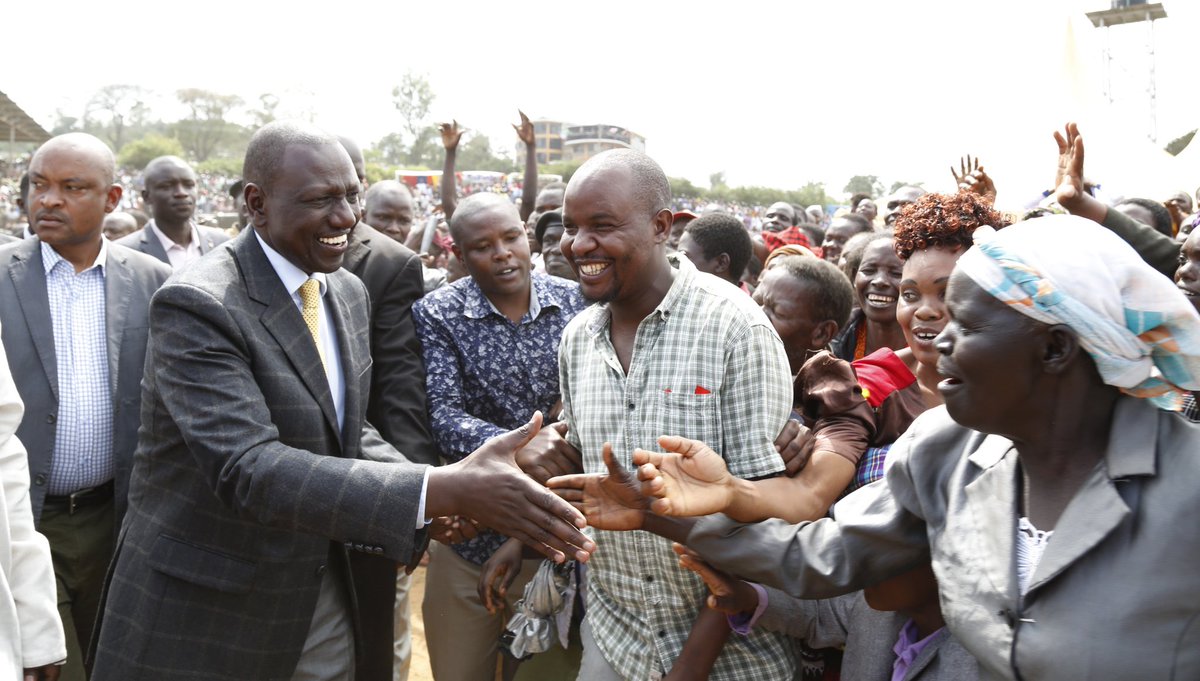 Who was the most generous person in Kenya this 2018? Well, to me it is the Deputy President William Ruto.
This is a man that doesn't seem to run low on resources as he continues to dish goodies left right and center around the country. Whether the money comes from his pockets or not, Ruto has surely won over millions of people with his acts of generosity and charity this year.
From dishing out money in Churches for construction and other church projects to launching projects wherever he goes, Ruto surely deserves an award for "Giver of the Year"
His people of Sugoi have also not been left behind with the residents joining the DP at his home to celebrate the Festive season together. Ruto sang the Christmas corals with them before giving them gifts in the form of foodstuffs. The Residents got flour, cooking oil, Rice, Sugar while the more lucky ones got cash.
Ruto took some time to mingle with the residents as he also inquired about the wellbeing of those with young kids.
Also President at the function was Ruto's Wife Mama Rachel Ruto.
Watch the Full Video Below:
Sharing with neighbours. pic.twitter.com/tNq76DfRrF

— William Samoei Ruto, PhD. (@WilliamsRuto) December 24, 2018