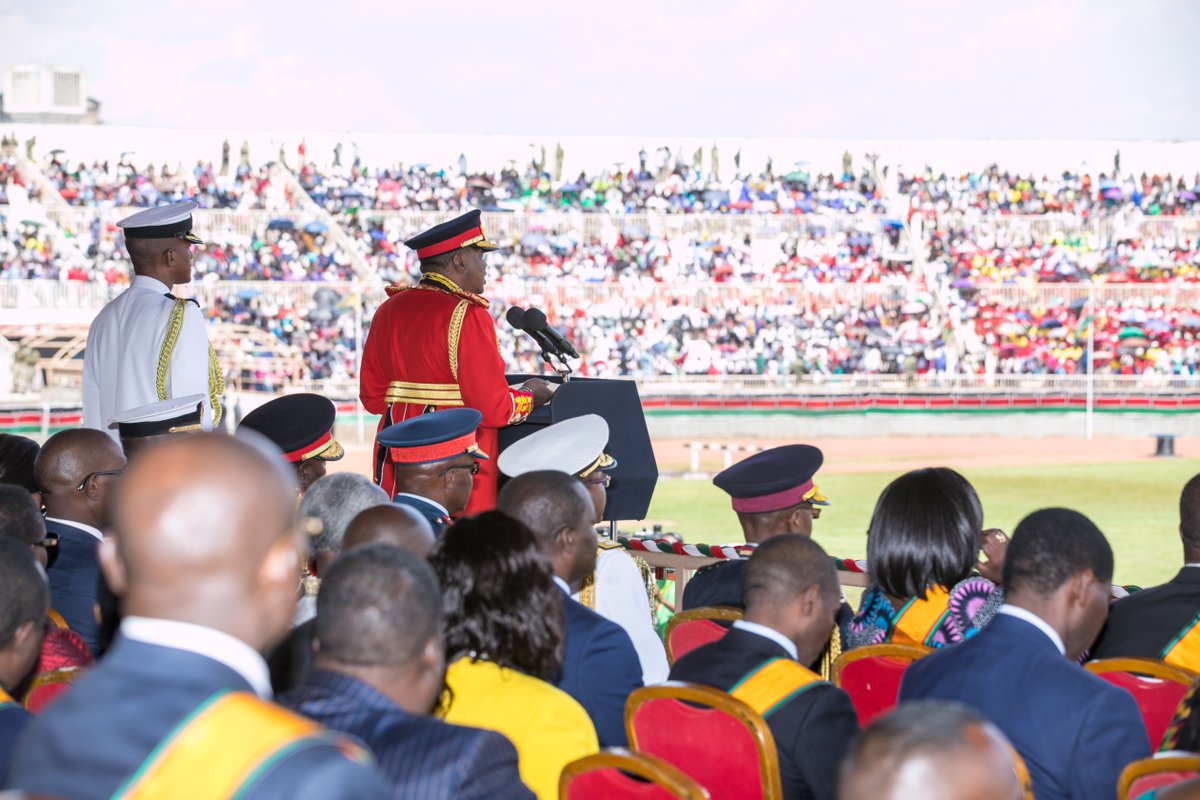 For some period of time, Kenyans had complained that agencies tasked with fighting corruption and ending impunity had been sleeping on their jobs.
Some officials from these agencies were even accused of being chief perpetrators of impunity. The entry of DPP Noordin Haji and DCI George Kinoti seem to have brought back some sanity to these very important government agencies.
The two Chiefs have already won the hearts of many Kenyans following their tremendous work and changes they have brought to their various agencies since taking over.
President Kenyatta too seem impressed with the work they have been doing since taking over from their predecessors.
He has today praised the anti-corruption agencies and the office of the Director of Public Prosecutions for their continued zeal in fighting corruption.
The President has said that individuals who thought they were untouchable were taken to court.
However, Uhuru said he is disappointed in their immediate release on bail.
"These individuals deserve fair trial but nothing more. I'm again calling on the Judiciary to ensure its procedures are not used to protect impunity," he said.
"Kenyan spirits are dampened when we witness suspects released on ridiculously low bail terms, interference in legislative processes, and the use of the court process to delay justice."
As part of the government's anti-corruption strategy, Uhuru said it has signed bilateral agreements with a number of countries to fight off the vice.
"There is almost nowhere left for them to hide the ill-gotten wealth robbed from Kenyans. Once proven it is stolen money, the agreements provide for the assets to be returned to the Kenyan Government," he said.
Jersey is the latest to sign a pact with Kenya to return looted wealth. The UK and Switzerland have also signed agreements with Kenya.
The President said that the government will catch up with everyone that has embezzled and misused public funds.
"To those engaging in fraud and abuse of office, please listen to me keenly, you can run but you cannot hide," he said.
"We will catch up with you, and make you pay dearly for every coin stolen. The broom that is sweeping across the nation will soon find its way to your doorsteps." he added.
He said no nobody entrusted to hold public office has the right to demand a bribe or to squander public resources.
Uhuru told Kenyans to stop watching from the sidelines and participate actively in the war against graft.
Should the Office of the DPP and DCI be accorded more support for them to perform even better?