This season, Arsenal seems to have a slow start in most games and like to take out their best as games go. If only look at the results of the first half of the games, Arsenal would have fallen into the relegation zone.
On weekend, Arsenal beat Bournemouth by 2-1. Aubameyang scored a goal in the second half, which helped the team get the victory.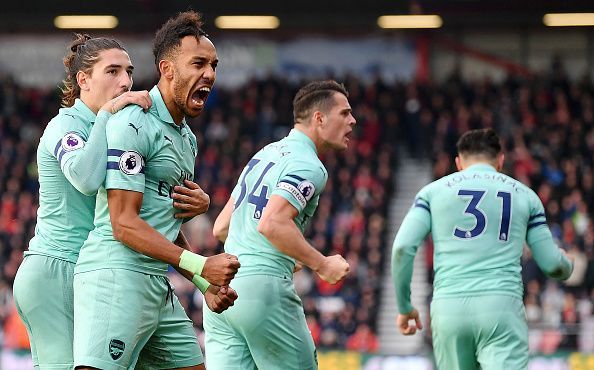 If games only have 45 minutes which means they end after the first half, then Arsenal will only have 10 points, ranking third in the bottom of the standings. Among the Premier League teams, only Cardiff City's points are less than this.
However, if only the second half of the game's results accounts, they will be in the second place in the Premier League standings, only behind Manchester City. In all competitions, Arsenal are very good at playing the second half, which has helped them to be unbeaten for 17 consecutive games. The last time Arsenal gets a loss is in the second round, when they lost to Chelsea by 2-3.
Arsenal have not been leading at halftime in any of their 13 Premier League games this season. They are a completely different team after the break.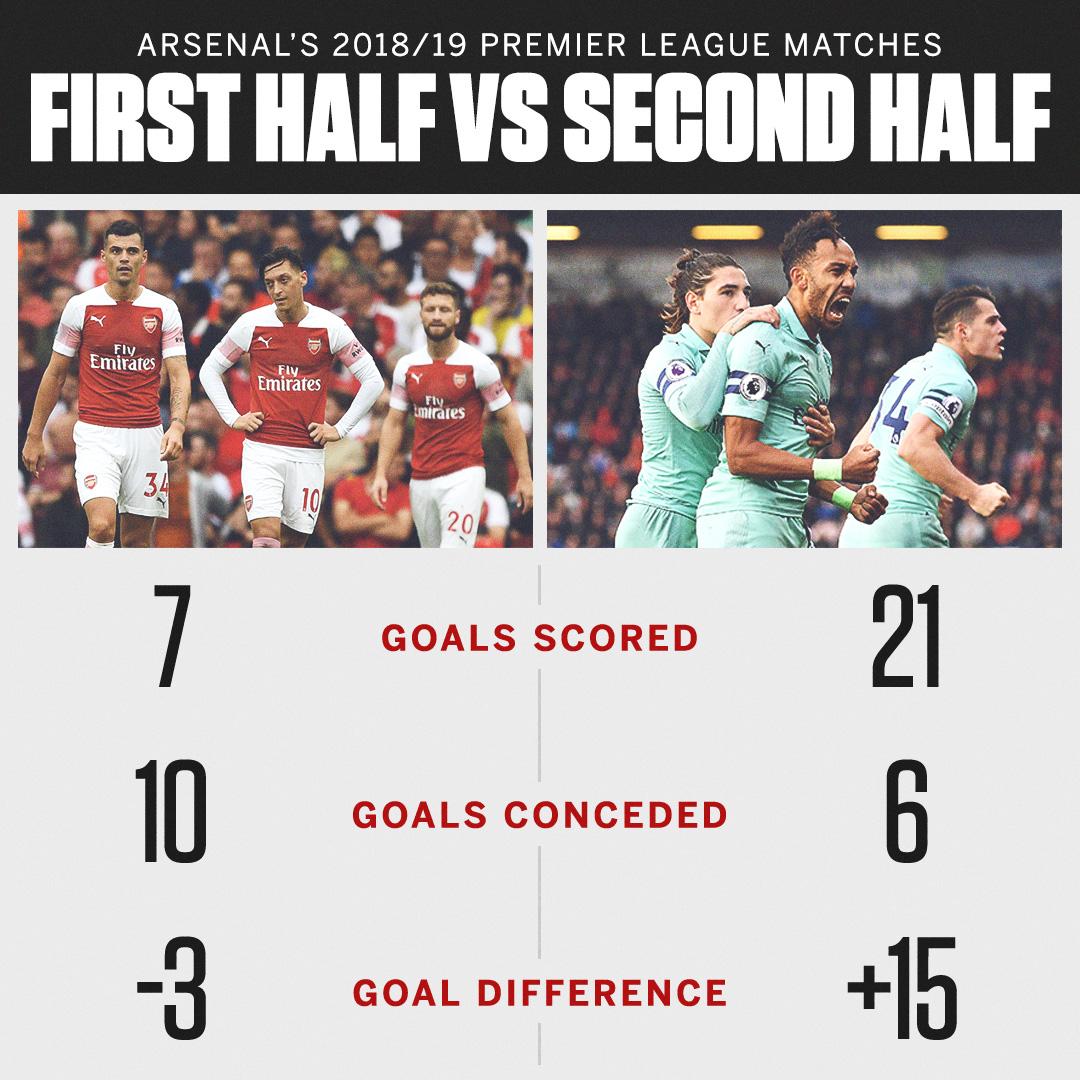 After 13 rounds, Arsenal ranked 5th in the Premier League, 8 points behind Manchester City (ranking the 1st), but only 2 points away from Chelsea (ranking the 4th). In the 8 games Arsenal ended with a win in the Premier League, Arsenal always has a draw in the halftime and they sealed the victories in the second half.
In addition to being able to seal the victory in the second half, Arsenal can equalize the score at the last moment to ensure that the team does not lose. For example, in the game against the Wolves, Mkhitaryan equalized the score just 4 minutes before the end of the game.