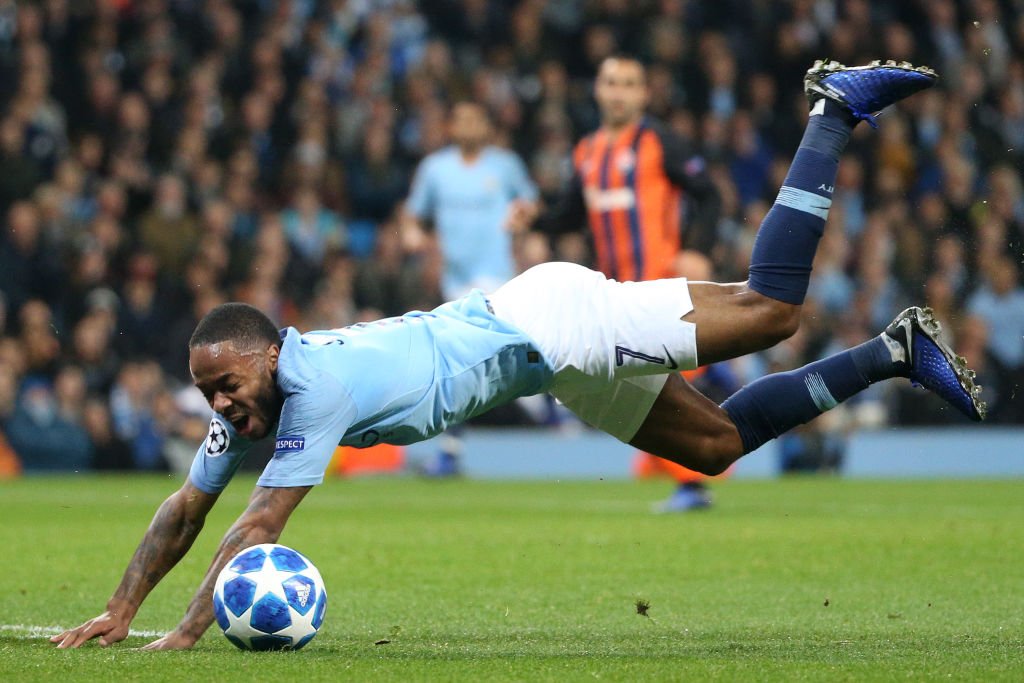 The bizarre spot-kick awarded after Raheem Sterling tripped himself up during Manchester City's 6-0 demolition of Shakhtar Donetsk has been branded the "worst penalty decision ever" but should he have owned up?
Hungarian referee Viktor Kassai remarkably pointed to the spot after Sterling kicked the turf and took a tumble midway through the first half on Wednesday.
City manager Pep Guardiola's body language on the touchline suggested that he disagreed with the award of the penalty, and Sterling went so far as to apologise to Kassai following the mistake.
Pep "We realised Raheem Sterling's incident wasn't a penalty. Raheem could have told the referee he wasn't fouled. We don't like to score in that situation. You know VAR and what it is — the referee must be helped because they don't want to make mistakes" pic.twitter.com/hFnpDGEobZ

— The Pep (@GuardiolaTweets) November 7, 2018
"I went to chip the ball and don't know what happened," said the England international. "I didn't feel contact. I scuffed the ball, apologies to the ref."
Former Liverpool and Manchester City midfielder Steve McManaman called it a "comical mistake" while Henry Winter, the chief football writer for the Times, tweeted: "Roll on VAR and get rid of the useless lollipop men behind the goal."
Ex-England captain Gary Lineker absolved Sterling of blame but others questioned whether he should have done more to persuade the referee that it was not a penalty.
Former Liverpool striker Robbie Fowler won a UEFA fair play award for doing just that in 1997.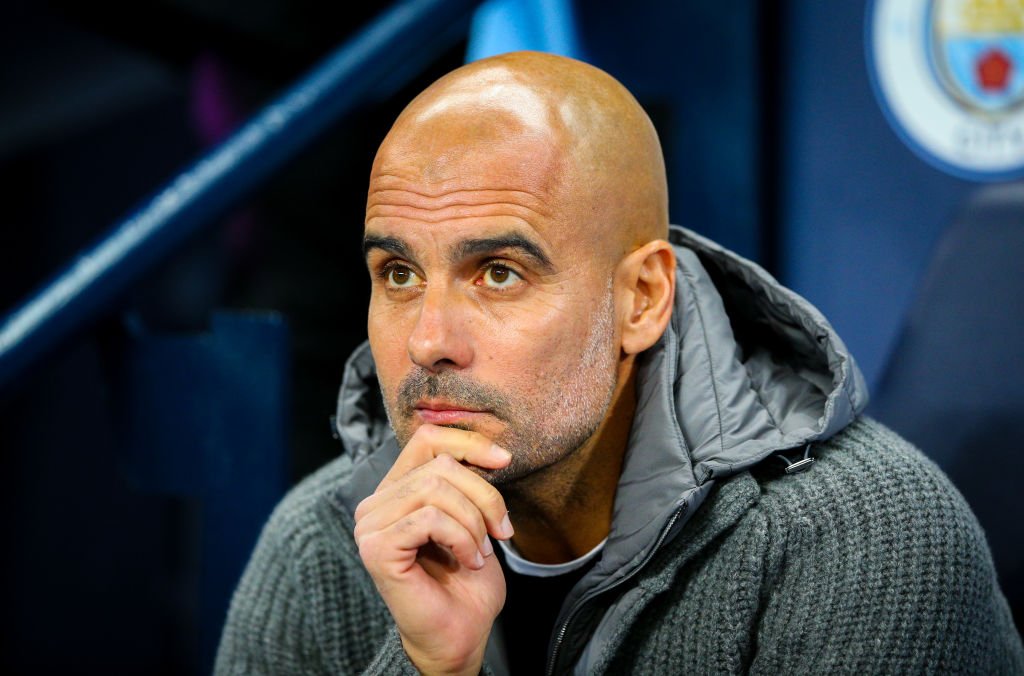 He tried to convince referee Gerald Ashby that Arsenal goalkeeper David Seaman had not touched him when a penalty was awarded to the Liverpoll striker at Highbury.
"It wasn't a penalty and because he was my mate from the England side, I just said it wasn't a pen," Fowler said in comments quoted by the Liverpool Echo newspaper.
In his post-match press conference, Guardiola admitted "we realised immediately it was not a penalty" adding that referees need help from VAR, which will be used in the Champions League from next season.
"We don't like really to score a goal in that situation," he said, adding that Sterling could have come clean to the referee.
If you missed the Raheem Sterling penalty incident, it went something like…pic.twitter.com/3uwG2ky7hO

— Football Mumble (@football_mumble) November 7, 2018
Former Premier League referee Mark Clattenburg said it would have been an "incredible act of sportsmanship" had Sterling done so.
"Even then, it may not have been enough to convince the Hungarian official to change his mind," he wrote in the Daily Mail.