Cliff Ombeta the famous never criminal lawyer never goes out of action.
Cliff Ombeta who is currently representing Jacque Maribe and also Governor Okoth Obado in their alleged murder cases is the lawyer also representing the international drug traffickers  the Akasha brothers.
Ombeta is among the few names among other judges who are in list to face prosecution a long side the Akasha brothers in the USA. to Vijay Goswami, the US Drug Enforcement Agency (DEA) has already opened a file on the judges Chacha Mwita and Dora Chepkwony as well as Akasha lawyer Cliff Ombeta. These could face prosecution in America as drug smugglers and be sentenced to life in prison under their drug enforcement laws.
It is these judges that were approached and paid to frustrate the extradition process, making sure the Akashas were prosecuted in Kenya where a protection racket was in place.
Goswami, an associate of the Akasha brothers, has agreed to cooperate with investigators. The Indian drug smuggler has revealed that the Akashas paid millions to Kenyan lawyers, judges and junior officers to protect their drug smuggling operations. Top on the list of judges the Akashas paid is Judge Chacha Mwita and Judge Judy Chepwony.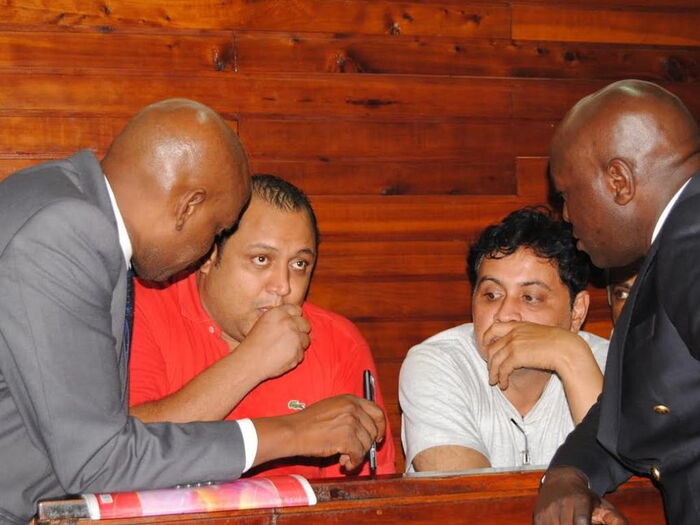 The drug smuggling brothers have pleaded guilty to six charges in a New York Court including corruption to defeat extradition, drug trafficking and conspiracy to use guns to smuggle drugs.
The American government became interested in the Akasha brothers after they were involved in smuggling heroin and methamphetamines into the US. The US Drug Enforcement Agency then begun covert operations to infiltrate the Akashas business and gather conclusive evidence to prosecute them. This operation led them to Mombasa where they found out the true scale of the Akashas drug network.
The Akasha brothers were first arrested in Mombasa in March 2014 for drug smuggling and illegal game trophy exportation. However, in a familiar pattern with Kenyan court trials, crucial evidence in the case went missing or was dismissed by the judge allowing the two criminals to walk free.
The Akashas had met a Colombian drug dealer who was importing poppy (Heroin) from Afghanistan into the US and they would be his partners importing the drugs into Africa through Kenya and South Africa where they had a contact identified as Mr. Armstrong. The operation involved bribery and pay offs to border agencies to allow the drugs in and on the side illegal trophies from poaching were smuggled out of East Africa.