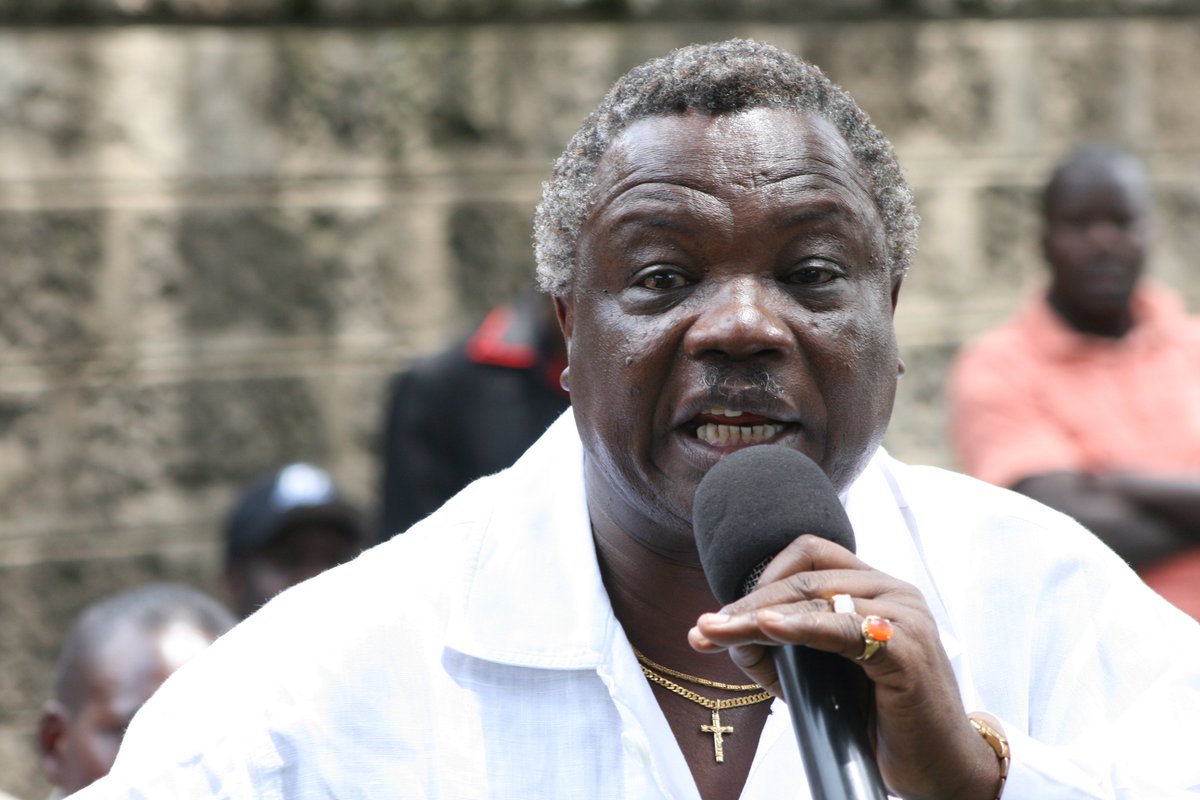 COTU Secretary General Francis Atwoli on Wednesday appealed to President Uhuru Kenyatta to sign the Finance Bill 2018 and do away with the 16% VAT on petroleum products forever.
Atwoli said it is wrong for the President to remain mum on the controversial bill.
"Since the President returned from China, the public has been waiting from him to comment on the issue," he said.
Atwoli said the cost of living has gone through the roof.
He wants the government to tax heavily the people deemed to be corrupt. "We know who have money in their houses and we know who has acquired property through dubious means. Why don't you tax them heavily? We need to look for other means of getting revenue," Atwoli said.
Speaking during a press conference at Solidarity Building, Atwoli also threatened that he may be forced to call for workers' strike if things do not change.​ He called on President Uhuru to crack the whip on corrupt individuals, saying Cotu is behind him.
"We are 100 per cent behind the President. We support the handshake between him and opposition leader Raila Odinga and every effort made to fight corruption, "Atwoli said.
Treasury Cabinet Secretary Henry Rotich effected the 16% fuel levy on September 1.
He defied Parliament's decision on August 29 to suspend the implementation of the levy until September 1, 2020. The amendment to the Finance Bill, 2018, moved in the National Assembly by Suna East MP Junet Mohamed was meant to cushion Kenyans from the high cost of living.
He further Labour CS Ukur Yattan to Gazette the 5% wage increment he announced on Labour Day, saying he is failing workers.