Those who know outspoken Cotu Secretary-General Francis Atwoli will attest to the fact that he is a man of means. It is a fact Mr Atwoli liberally speaks about.
"Atwoli always tells us to look presentable. You cannot go to an employer 30 minutes late and give excuses that the matatu you were in was impounded by the police, he will never take you serious. Go there in a V8," said Mr Atwoli's Personal Assistant Adams Barasa.
An earlier interview with the outspoken trade unionist revealed the lifestyle of one of Kenya's most privileged individuals outside government.
The story is told of how Mr Atwoli's Mercedes Benz cars – an S300 model worth a princely Sh30 million – was the only one of its kind in Kenya.
One of the most remarkable features of the vehicle was that it changes colours depending with the weather.
"When you are in Limuru, it is metallic blue; it changes to black when you approach Naivasha, while it becomes reddish by the time you are within Nakuru town. It marvels us," Mr Barasa told Nationthen.
Mr Atwoli never shied away from the fact that he loves good things in life. "Kila kitu yangu ni mzuri. Huwezi kwenda kwa matajiri na koti imeraruka na unaenda kuulizia watu mshahara? (Everything I own is good. You can't face employers with tattered clothes and yet you are bargaining for workers pay).
His obsession with "meeting my workers" will take him to some nondescript neighbourhoods in Nairobi's Eastlands, one of the most common being the Kenyatta Market, where he loves to eat nyama choma.
His roots are in Khwisero, western Kenya, but he grew up in Mbotela, in Nairobi's Eastlands.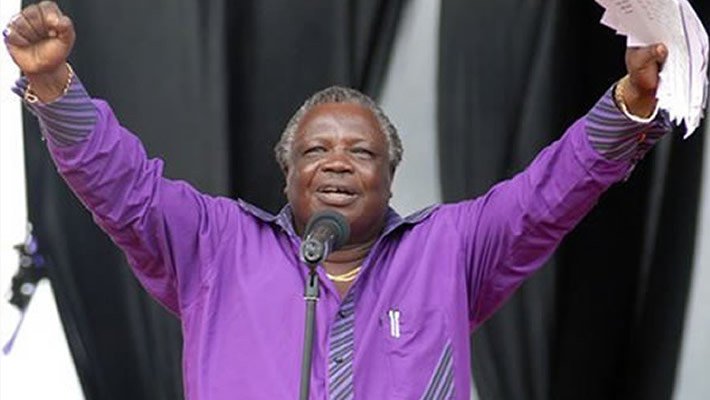 "I know what it means to have a low salary. Mimi ni mtu wa mtaa (I am streetwise)," he was quoted during a past interview.
An early riser, Mr Atwoli will spend at least an hour reading the main newspapers before he goes to the office at 6am.
"This is always the next item after his morning prayers," says an aide. He is a strict Catholic.
A confessed polygamist, Mr Atwoli will not discuss the exact members of his family. "I can't discuss my wives and children," he says.
None of his wives, however, lives in his Kileleshwa home and he, instead, prefers they "keep his rural homes."
"I have cattle and chicken in my Kakamega home. Si unawacha mama anaangalia hizo. Kileleshwa atafuga nini? (Let the wife look after the livestock at home. In Kileleshwa one cannot rear livestock)."